Must Read: Six books for your holidays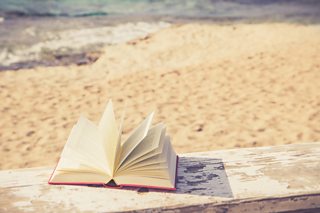 Every Wednesday on the Sarah Brett show we find out about some of the best books around.
This week Katy Guest, commissioning editor from publishing company Unbound, brings us her top six books to read on holiday.
Have you read any of these books or have another favourite summer read to recommend? Comment below...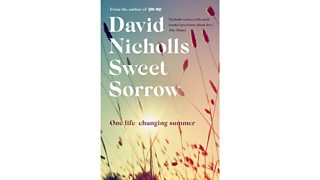 Sweet Sorrow by David Nicholls
"The book is set in the late 80s or early 90s and is about Charlie Lewis, a 16-year-old boy who has just finished his GCSEs and is pretty sure he's failed them. His parents are in the process of splitting up, his mum and younger sister have moved in with a new guy and left him with his dad, who is increasingly erratic and grumpy. Eventually you discover he's actually depressed.
"So Charlie is facing this last long summer before the rest of his life begins and he falls in love with this girl who's in a local amateur dramatic group which is putting on Romeo and Juliette. She's playing Juliette so, naturally, he joins the group to get closer to her.
"David Nicholls himself used to be an actor and [he] is so funny about the types of people in these am-dram groups, and writes the teenage love really sweetly."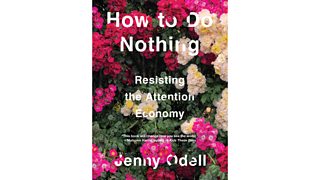 (Photo: Melville House Publishing)
How to do Nothing by Jenny Odell
"If you want to know how to go on holiday and not have the rest of the world come with you, then How to do Nothing is the book for you. It's a self help guide turned political manifesto about how to escape from the attention economy.
"Even when we go on holiday, many of us are still attached to some sort of device checking emails, the news headlines and social media. This book tells you how to completely switch off and why it's important.
"The book delves as far back as ancient Greek philosophy to show how humans struggling to successfully switch off has always been a thing.
"One of the quotes in the book is from Robert Louis Stephenson who, in 1877, described business as a "symptom of deficient vitality". That was back when trains were the latest thing and people though synchronised railway clocks would be the death of spontaneity - imagine what they'd make of smartphones!"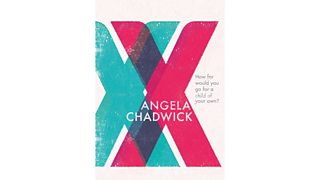 (Photo: Dialogue Books)
XX by Angela Chadwick
"It's about a near-future dystopia where a method has been developed which allows two women to have a baby together containing both their genetic material. The two women in the novel are the first to be selected for this procedure and of course the media get their hands on the story, social media kicks off and there is all this abuse and debate about whether the world is going to hell.
"The book is very interesting and has been nominated for the Polari Prize for LGBT literature.
"I thought it'd be a bit more like The Handmaid's Tale, but it's actually more about the characters, men's reactions and their fear of being made redundant."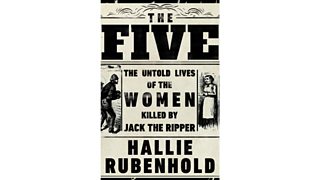 (Photo: Doubleday)
The Five by Hallie Rubenhold
"If you're the sort of person who likes to take true crime on holiday then The Five is all about the victims of Jack the Ripper and is a really interesting read.
"There has been a lot written about the ripper himself, who he could have been, what he did and all the gruesome details of the crimes, but not nearly as much looking at who the victims actually were.
"The women weren't all prostitutes, in fact there is no evidence that three of the five were sex workers. They all had lives, families and fell on hard times or were poor. The Five brings the stories of their lives back to life 130 years since they were murdered and is a brilliant read."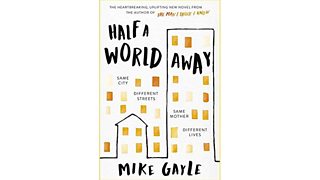 Half A World Away by Mike Gayle
"Mike Gayle has been writing for at least 20 years, which makes me feel old because I remember his first one coming out.
"He gets all sorts of labels added to him, he gets called 'chick lit' because he writes great stories with interesting plots which have women in them, he gets called 'lad lit' because he writes the same books as a man and now 'up lit' because that's a new label that's applied to uplifting novels.
"But what he is is a great writer of stories and character."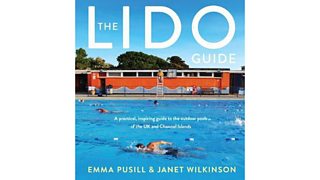 The Lido Guide by Emma Pusill and Janet Wilkinson
"If you're planning a staycation then you might be fancying visiting a lido over the summer - this book will give you all the information you could ever need for planning your trip!
"It's a really practical guide to all the lidos and public open access pools in the country. It goes into such detail as to tell you what the showers are like, if you need to book advance and at what times they get busy.
"As well as giving really practical information, the book is beautifully illustrated with photographs of these sparkling blue lidos."
Listen to Katy's full reviews of all six books here, plus a couple of bonus suggestions for your next trip away.