Succession: What the Must Watch reviewers think
Must Watch reviewers Scott Bryan and Hayley Campbell share their thoughts on Succession, which is about an extremely rich US family at war over their right-wing media empire.
Season 2 is on Monday nights at 21:00 on Sky Atlantic​ and is also available on Now TV.
Have you watched it? What did you think? Leave your comments below.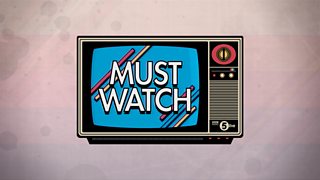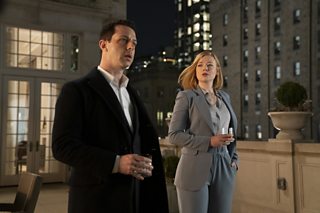 (Photo: Sky Atlantic)
Scott says: "We are falling in love with people who are incredibly unlikeable"
"Essentially, I really didn't like it for half of the original series, really didn't get into any of the characters, really didn't connect with it in any sort of big way.
"Episode 6 completely and utterly flipped it and I don't know why. Overall, I've never had a time where I've cared less about a show until a certain moment and then flipped and gone completely the other way and I'm hooked.
"There's something so compelling of where we are at, at the moment, where we are falling in love with people who are incredibly unlikeable. Nobody comes off well in Succession and it goes against the normal conventions where you think you'll have someone to root for.
"But the reason why Succession works is, I think, for 99% of the viewing public who are earning a lot less than them, there is a feeling that people who are at the top making these big decisions, that people of power, prestige and such wide acclaim are so bad at what they're doing.
"You feel like these are the problems that are facing society and that these are potentially the people behind it."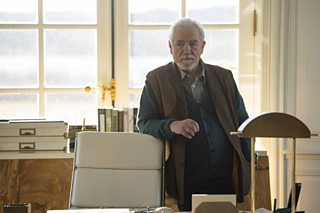 (Photo: Sky Atlantic)
Hayley says: "I want something to be good from the beginning"
"This is a show I was looking forward to seeing, because everyone on Twitter loves it, the New Yorker loves it, everybody talks about Succession.
"When I saw that Season 2 was coming out, I went back and watched Season 1. It's essentially the plot of The Godfather, but with a giant media company like Disney or Fox, instead of the Mafia. And instead of getting murdered they have really bitchy conversations in hallways.
"I found it so painfully slow that I cashed out after three episodes, skipped it forward to Season 2 and felt like I had maybe missed 10 minutes, like nothing really had happened.
"I was all set up to love this and I just didn't.
"To me it didn't feel like it was justifying it's time on the screen. Every episode seemed to be playing the same note, nothing ever happened.
"I want something to be good from the beginning, you don't need six hours to prove to me that something is worth watching."