The Witcher: What the Must Watch reviewers think
Every week, Scott Bryan and Hayley Campbell review the biggest TV and streaming shows, alongside presenter Nihal Arthanayake on the Must Watch podcast.
This week, they share their thoughts on the first season of The Witcher, a fantasy epic starring Henry Cavill which is available to stream on Netflix.
The series is based on the novels of Andrzej Sapkowski which have also been adapted into a successful series of video games.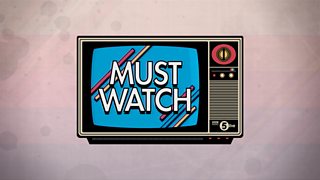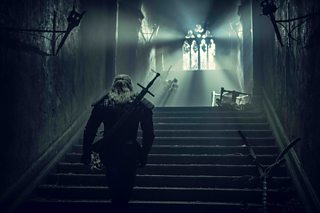 (Photo: Netflix)
Hayley says: "It feels like watching someone else play a video game"
"Henry Cavill plays a monster hunter and nobody likes him and every time anyone meets someone else, one will say to the other 'you must find whoever-it-is, they are your destiny' and then they die. That's basically the plot of The Witcher.
"It's very exposition-heavy in a way that comes at you like a wall of information but you don't know how to file it away yet. If you come to it as someone who is not a fan of the cult fantasy novels or the video games, I am not sure how much it's going to stick with you.
"There are words that you don't know the meaning of yet thrown into a paragraph with names of characters you haven't met and monsters you haven't seen and places you haven't been yet. All this stuff comes at you and you kind of end up staring as blankly as Henry Cavill does. It feels like watching someone else play a video game.
"When I was tweeting about it as I was watching it I found that The Witcher fandom is very, very sensitive, and I'm not saying this world that you love is terrible, it could be amazing, I'm saying this adaptation of it isn't great, but you can ask for better, you can expect better, you don't have to accept this TV show just because it's tied into this world you love."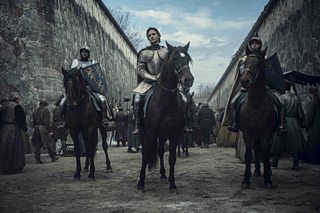 (Photo: Netflix)
Scott says: "It's like they forgot how to make a TV show"
"There are three different timelines that happen simultaneously, and I only realised two thirds of the way through the opening that they were all set at different times. It wasn't clear at all.
"I was at a party at the weekend and about four people came over and said, 'have you seen The Witcher? I love it because it's an exact replica of what it's like playing the games'. They were all big fans of the game, and they said 'it's marvelous, it's exactly faithful'.
"It doesn't therefore mean you can copy and paste a game into a TV show and it works, because here it completely doesn't.
"In the same way that you have this argument about book adaptations, and people go 'oh you moved this thing around', for narrative's sake you have to take liberties to make things work. But my impression of this is that it relies so much on the gameplay of it and what people love about the game, it's like they forgot how to make a TV show.
"The general narrative that you expect for something to have, a sense of a clear openers, who the characters are, where it's set, where it's going, don't get answered."
Must Watch is available as a podcast every Monday evening from BBC Sounds, or through your podcast app.
In this week's episode the team also review The Masked Singer and White House Farm.
Click here to subscribe to the podcast and leave your reviews.
Email us: mustwatch@bbc.co.uk