Kate Cranston
Kate Cranston was a successful businesswoman who created a chain of stylish tea rooms in Glasgow.
Who was she?
Catherine (Kate) Cranston was born in Glasgow on May 27th, 1849
The Cranston family ran hotels in Glasgow, Edinburgh and London.
Kate's older brother, Stuart, bought and sold tea (leaves). He began selling 'sample' cups of tea in his shop so that customers could try before buying.
Kate thought people would pay to enjoy tea together in attractive surroundings and in 1878, she opened her first tea room, the Crown Luncheon Room in Argyle Street.
Customers could drink cups of tea and eat a range of food including sandwiches, cakes and scones. The tea room was a success and Kate went on to open three more tea rooms:
On Ingram Street in 1888

On Buchanan Street in 1897

On Sauchihall Street in 1903
She was a tough boss. Some felt she treated her staff badly and didn't give them long enough breaks. But she visited her staff at home and made sure they had three meals a day.
Kate Cranston died in Glasgow on April 18th, 1934 - and left two thirds of her money to Glasgow's poor.
Why did tea rooms become popular?
Until the 1830s tea was an expensive luxury. Rich people would drink tea at home. Working class men drank alcohol together in the pub. There was no such thing as a tea room.
Drinking alcohol caused health and social problems in many cities. The temperance movement started up to stop people drinking. They supported tearooms because they gave men an alcohol-free space to meet up.
As tea became more popular more tea plantations in India and China grew more tea. This brought the prices down and made it more affordable.
In Victorian times many people thought that women shouldn't go out alone. There were few places for women to meet. Tea rooms became a safe place for women to get together without having a man there for protection. Cranston's Tea Rooms even had separate rooms that were for women only.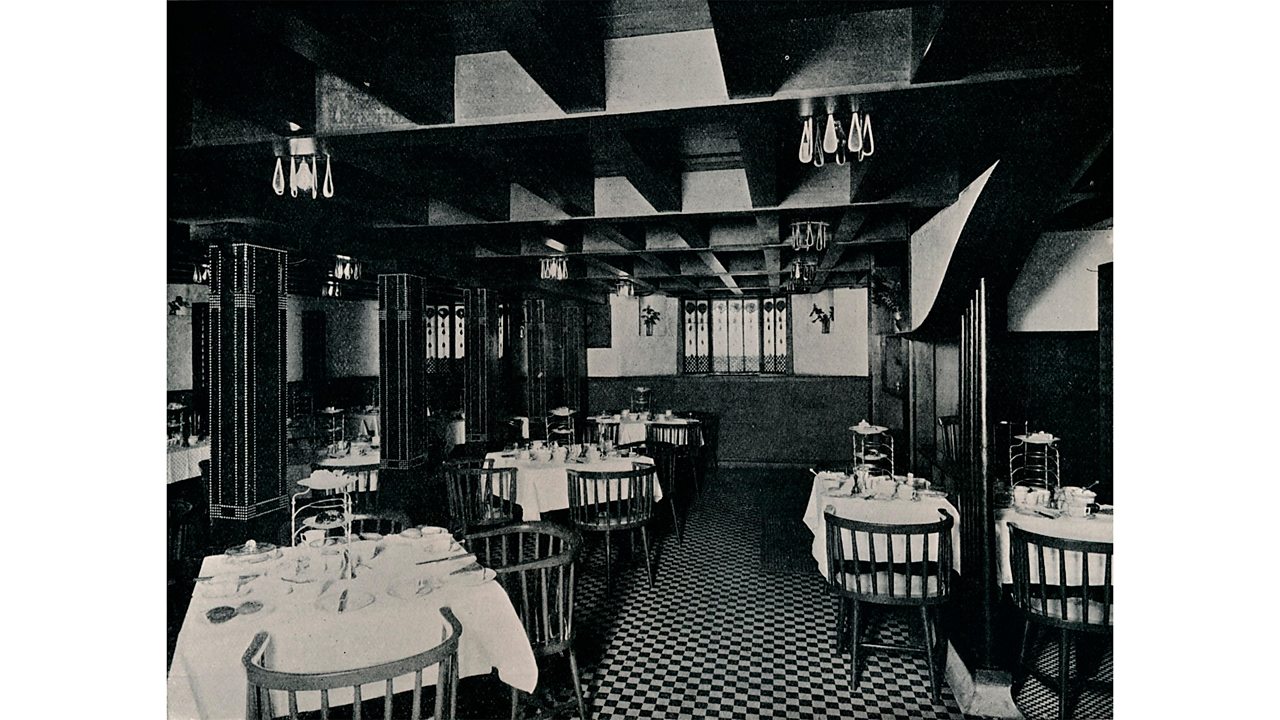 Why were Miss Cranston's Tea Rooms so special?
Kate Cranston knew that there was more to enjoying tea than just the drink:
she also sold good food

her tea rooms were clean and hygienic

staff gave good service

prices were affordable

the tea rooms were stylish and attractive
Kate supported local artists and designers by paying them to design and/or decorate her tearooms. Artists like Charles Rennie Mackintosh and Margaret MacDonald made work for her. The Mackintosh Style became famous around the world.