Charles Rennie Mackintosh
Charles Rennie Mackintosh was an architect and designer whose style has become world famous.
Who was he?
Mackintosh was born in 1868 in Glasgow, He was one of eleven children.
Mackintosh worked as an architect designing buildings between 1895 and 1906.
He often worked with his wife Margaret MacDonald. Together they designed everything from furniture to lights and wallpaper for some buildings. They also worked on the interior design of Kate Cranston's Tea Rooms.
Mackintosh's designs made him very popular with Art Nouveau and Secessionist artists and designers in Vienna and Central Europe. It was not as popular in Scotland and he found it hard to get work.
Eventually he gave up design and architecture. He spent the rest of his life between England and the South of France.
He died in 1928 aged 60. He is now known as one of the most unique designers and architects in the world.
Mackintosh only working as an architect for 10 years but his designs have become famous.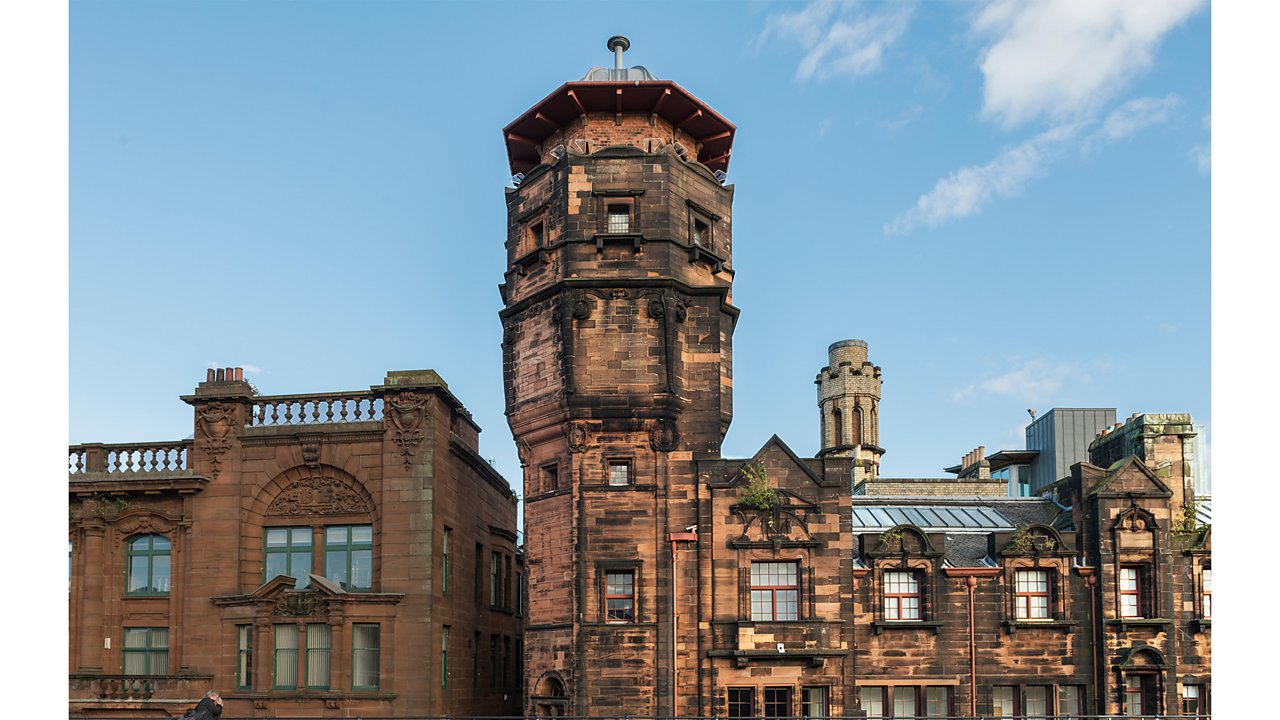 Glasgow Style
When he was a student at Glasgow School of Art, Mackintosh made friends with James Herbert McNair and two sisters, Margaret and Frances MacDonald. They started working on designs together and developed the Glasgow Style. Later James and Frances got married, and so did Charles and Margaret.
The style features simple shapes like squares, circles, hearts and vertical lines. There are stylised natural forms like flowers, seeds and leaves. The Glasgow Style was influenced by Art Nouveau design from Europe, traditional Celtic designs and Japanese art.
The most famous Glasgow Style designs were the interiors that Charles and Margaret worked together on for some of the buildings he designed and for Miss Cranston's Tea Rooms.
Charles Rennie Mackintosh and Margaret MacDonald worked with wood, metal and glass to design everything in a room.