What is Lent?
Lent is the period of six weeks (40 days not including Sundays) leading up to Easter, the most important festival in the Christian calendar.
Lent starts on Ash Wednesday. The last week of Lent is called Holy Week.
When is Lent?
In 2021 Lent begins on Wednesday 17 February and ends on Monday 29 March.
Lent is an old English word meaning 'lengthen'. Lent is observed in spring, when the days begin to get longer.
What is the story of Lent?
Jesus went into the desert to fast and pray before beginning his work for God. Jesus was tempted several times by Satan, but was able to resist.
Lent allows Christians to remember Jesus's fasting in the desert. It is a time of giving things up and a test of self-discipline.
There are many foods that some Christians do not eat in Lent, such as meat and fish, fats, eggs, and milky foods. Some Christians just give up something they really enjoy, such as cakes or chocolate.
Can you fill in the missing words?
How is Lent celebrated?
Shrove Tuesday
In western Christian churches, the day before Lent starts is Shrove Tuesday. This is also known as Pancake Day. This day was traditionally the last chance to use up the foods Christians would not be eating during Lent.
Ash Wednesday
On Ash Wednesday many Christian churches hold services during which Christians are marked on the forehead with a cross of ashes.
This is a sign of saying sorry to God for any wrong-doing.
Lent in pictures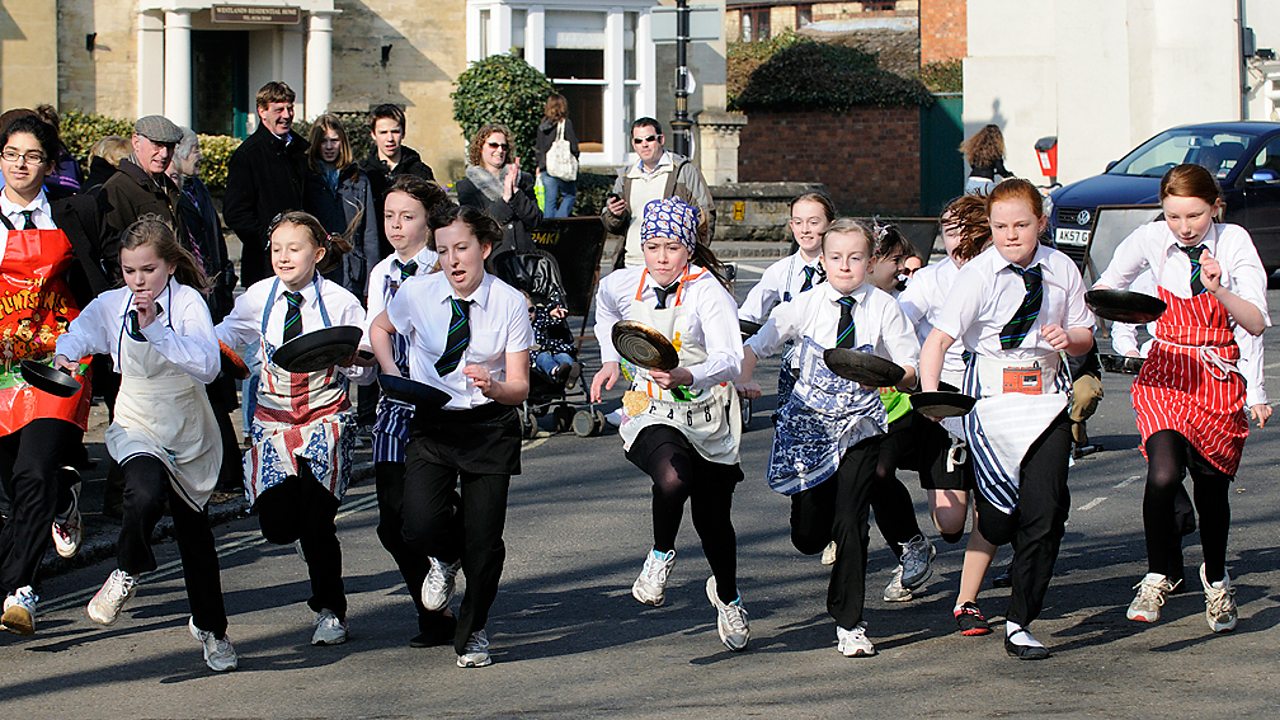 Pancakes
Pancakes became associated with Shrove Tuesday as they were a simple meal that could use up all the eggs, fats and milk in the house with just the addition of flour.
Shrove comes from the verb 'to shrive' which means to confess sins.