The food groups
Jump to
There are five food groups:
Fruit and vegetables

Carbohydrates

Proteins

Dairy

Fats and oils
Why is the food we eat important?
The food we eat should provide us with the energy and nutrients we need to grow and keep our bodies healthy.
Each one of the five food groups is important:
Fruit and vegetables

, for example, apples, bananas and broccoli, give us

vitamins

to keep our bodies working and help our immune system and

fibre

to help our digestion.

Carbohydrates

, like pasta, bread and rice, keep our

energy

levels up.

Proteins

, such as meat, beans, and eggs,

build healthy muscles

and allow our bodies to

grow

and

repair

.

Dairy

, like milk, cheese and yoghurt, gives us

calcium

for strong teeth and bones.

Fats and oils

, for example olive oil and butter, act as an

energy

store.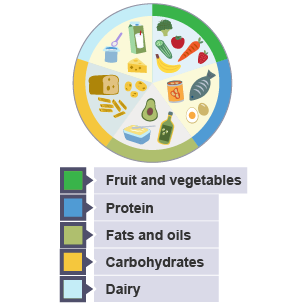 Click through the slideshow below to see examples of the food groups.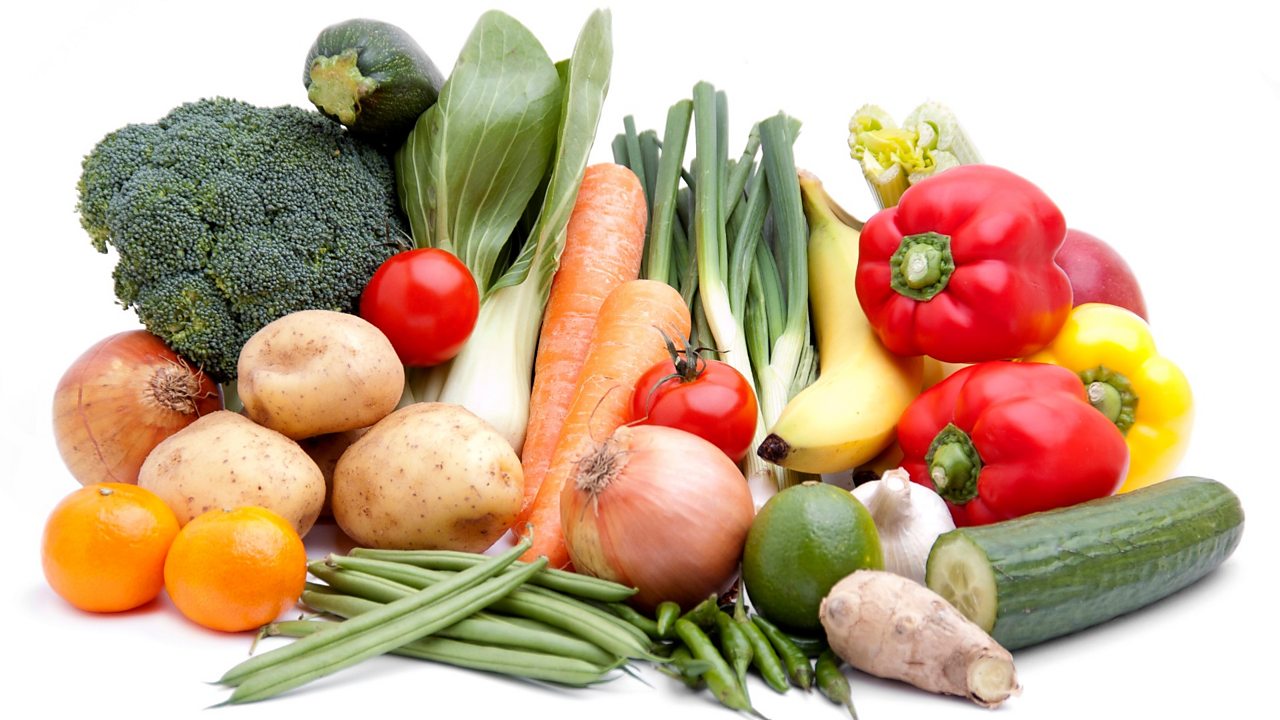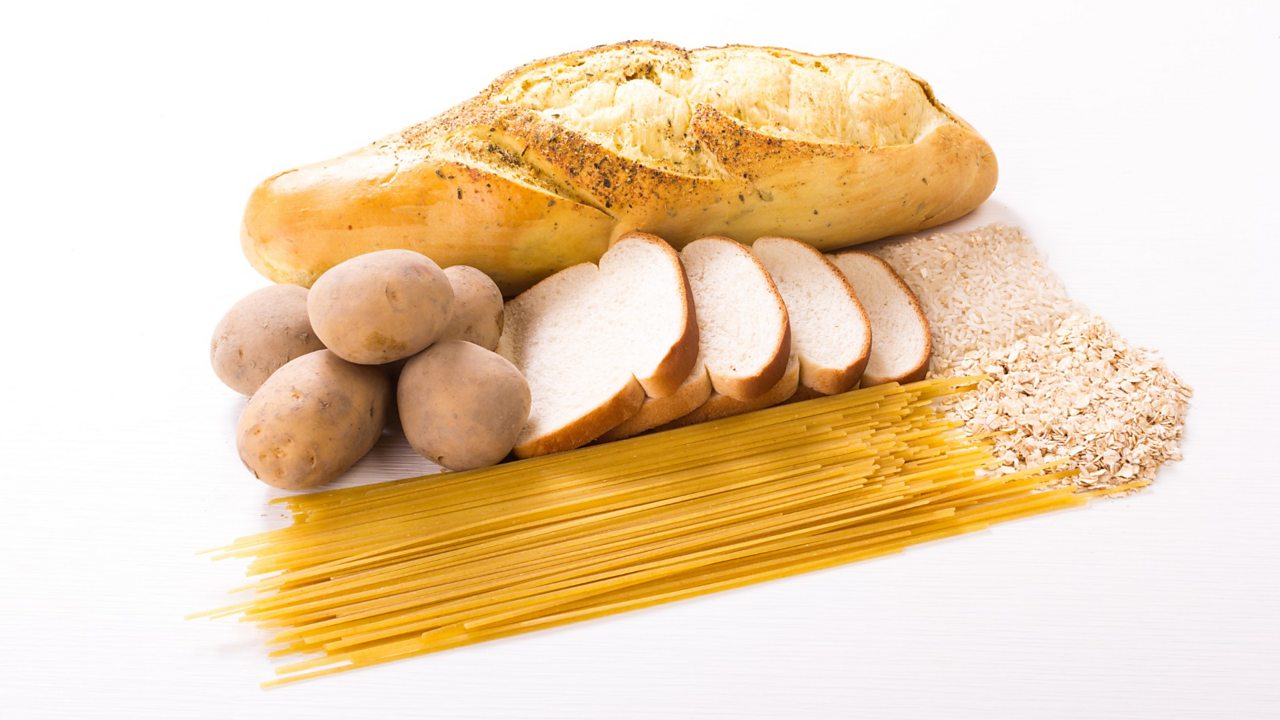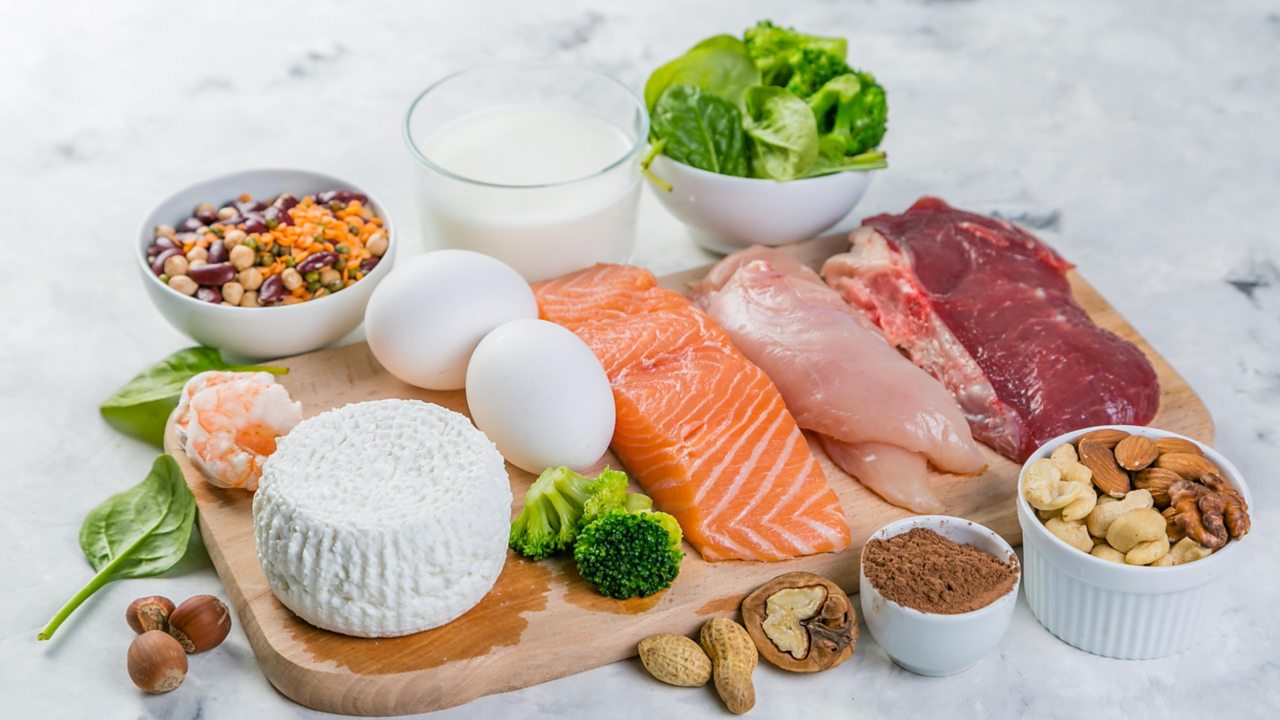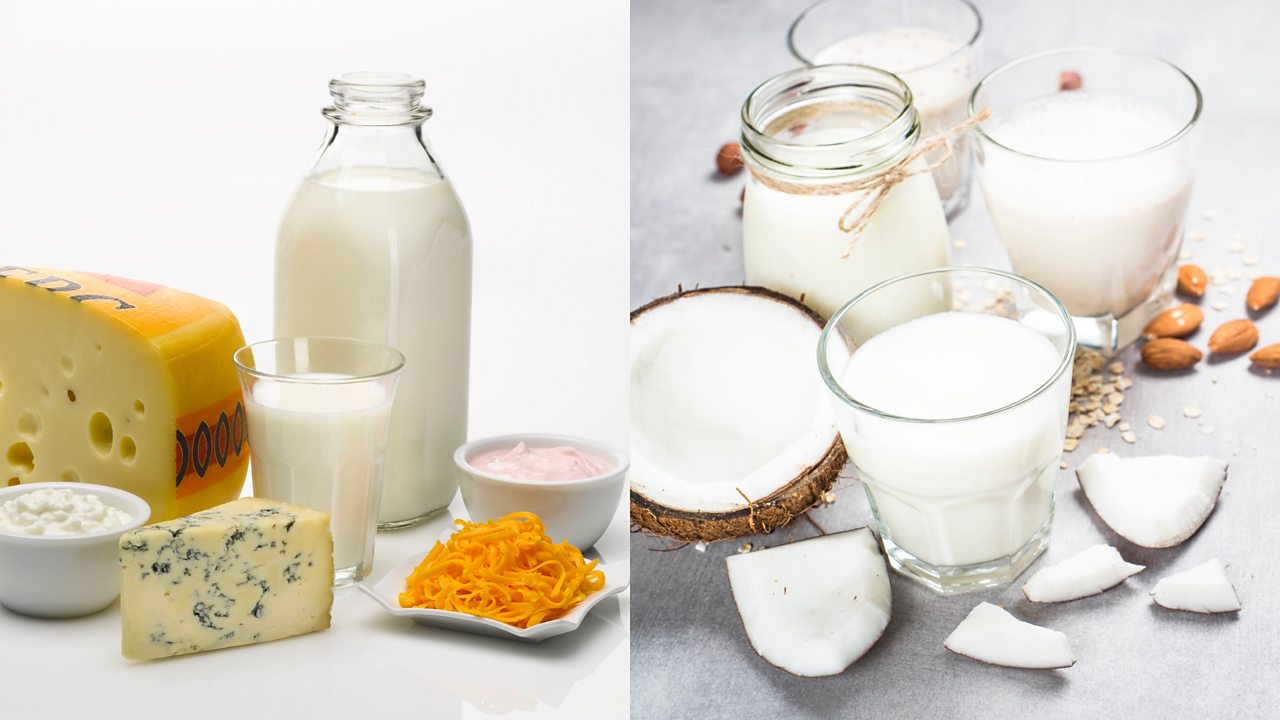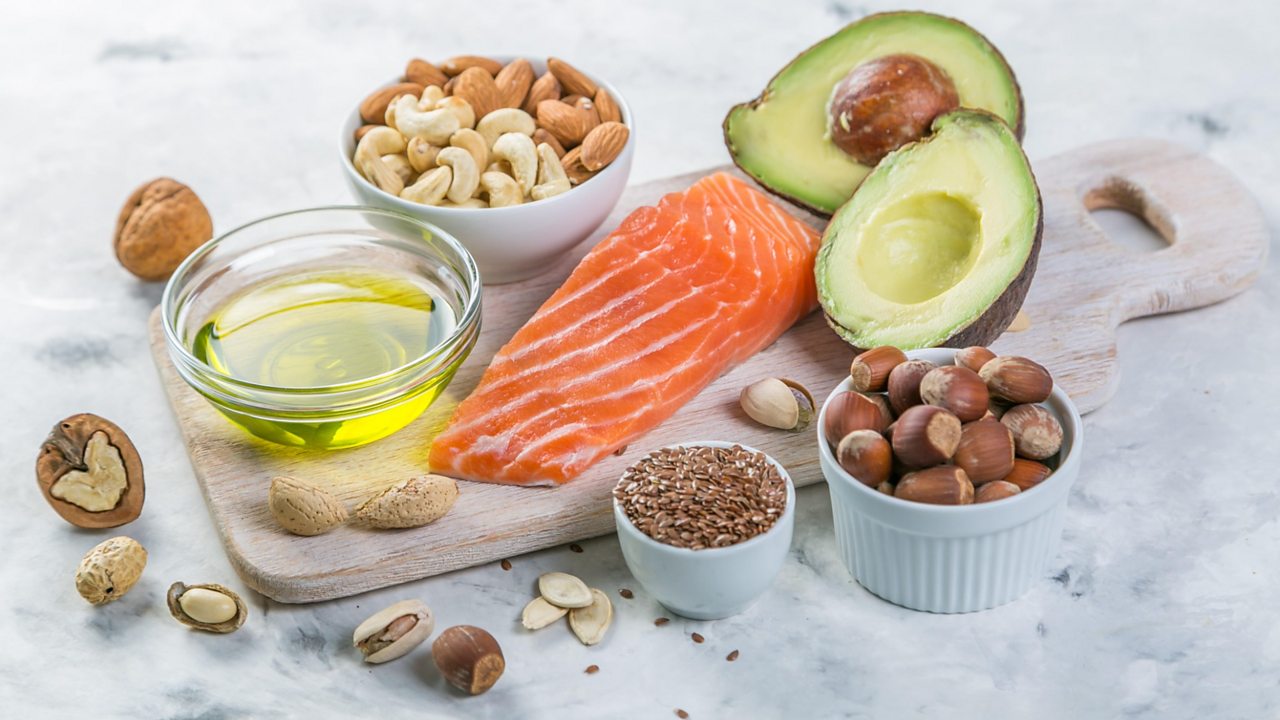 Our

diet

is the kinds of foods we eat.

A healthy diet should be

varied

. It should include all of the five food groups and not too much of the same thing.
Foods high in salt, fat and sugar like crisps and cakes are not listed in the five food groups. These are foods we should eat less of and only as occasional treats because they do not give our bodies any nutrients.
Along with eating a healthy balanced diet it is very important to drinking water. Water keeps us healthy and hydrated. Hydrate means to absorb water.
Our bodies lose water all the time. Water can be lost from breathing, sweating and going to the toilet. It is important to replace this lost fluid by drinking plenty of water throughout the day in order to stay hydrated.
And remember water is free from the tap!
Try this quiz to test your knowledge on the food groups.
Can you think of some food ideas for a school lunch box?
It should be a healthy balanced lunch with something from each of the five food groups.