What is Vaisakhi?
Vaisakhi, also called Baisakhi, is the festival which celebrates the founding of the Sikh community, the Khalsa, in 1699.
When is Vaisakhi?
Vaisakhi is a spring festival which happens on the 13 or 14 April every year.
In 2022 Vaisakhi takes place on Thursday 14 April.
It was originally a harvest festival in the Punjab until it became Sikhism's most important festival.
What is the story of Vaisakhi?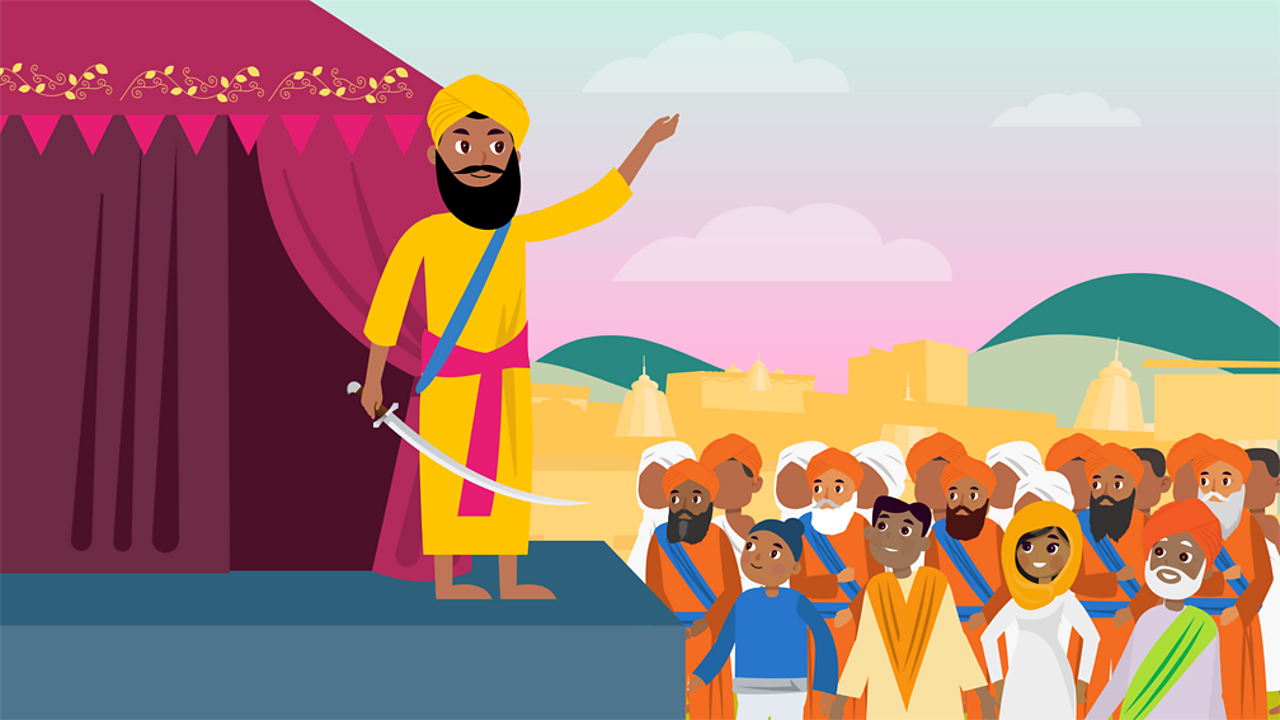 How is Vaisakhi celebrated?
On Vaisakhi, Sikhs go to the Gurdwara in the morning for a service.
Afterwards, they have a procession through the streets with lots of singing, chanting and colourful clothes. The procession is called the Nagar Kirtan.
In the evening, Sikhs have a special meal with family and friends.
Learn about the meaning behind the Sikh names