Who was Jack Cornwell and what did he do in the war?
Jack Cornwell, known as 'Jutland Jack', was a young sailor who died during the Battle of Jutland, the biggest sea battle of World War One.
For his bravery during the battle, he was awarded a Victoria Cross, Britain's highest award for acts of outstanding bravery in battle.
Jack was one of the youngest people to be awarded a Victoria Cross during the First World War.
Jack's childhood
Family
Jack, real name John Travers Cornwell, was born on 8 January 1900 in Leyton in Essex, now known as the London borough of Newham.
Jack came from a large family and had five other siblings. He did not come from a rich background.
Jack's father worked as a soldier, a milkman and a tram driver to earn more money.
Education
When Jack moved to his new home in Little Ilford he attended Walton Road School.
In the early 1900s every child between the ages of 5 to 14 was supposed to go to school. Some children aged 12 to 13 left early to go to work.
When Jack was 13 he left school to become a delivery boy, where he worked on vans delivering goods for a tea company.
Boy Scouts
Jack's love of outdoor adventures began when he became a Scout. He was proud of his badges and was praised for rescuing a girl stuck in a drain.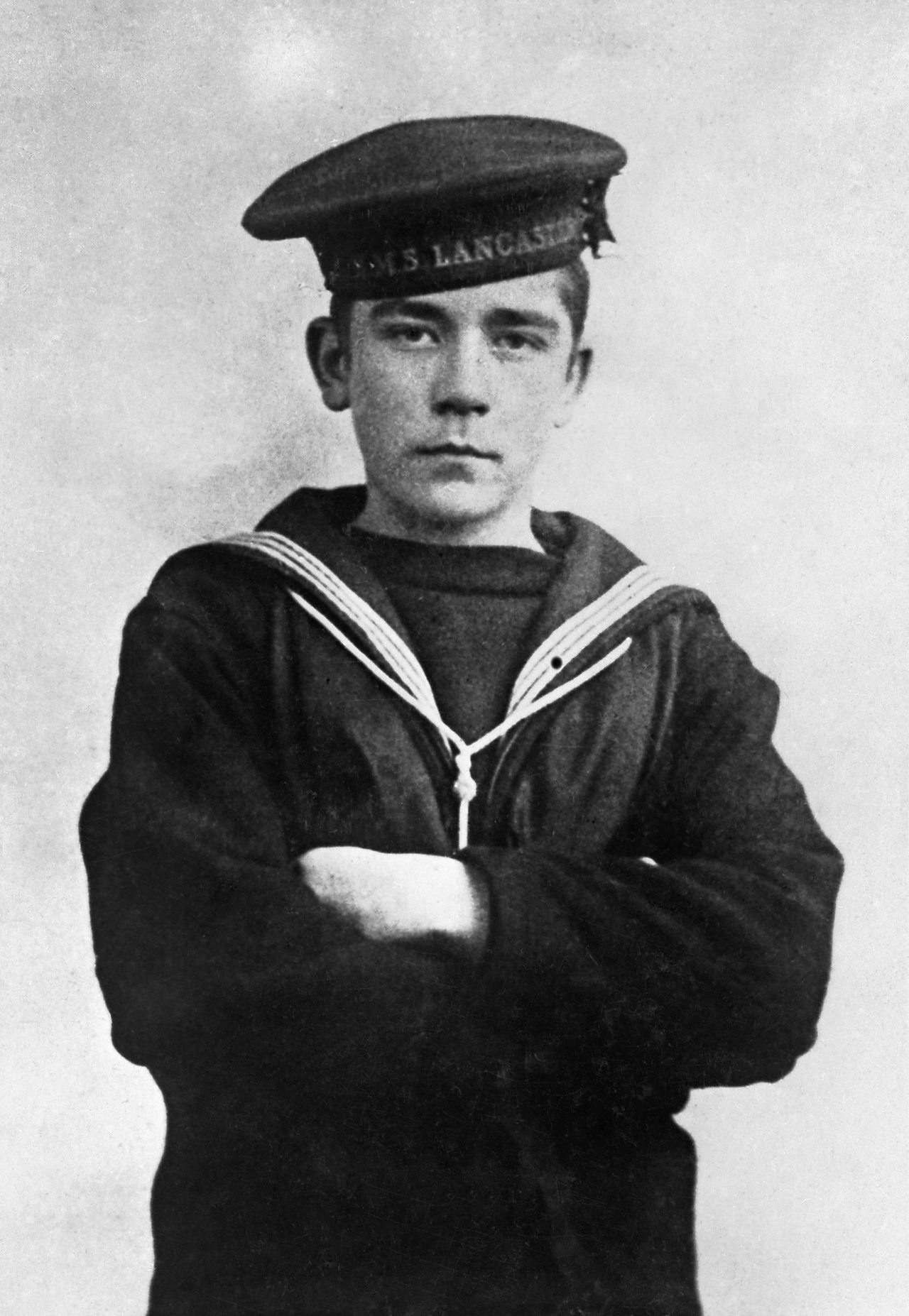 Joining the Navy
Jack didn't work as a delivery boy for long.
In August 1914 the war began and Jack plus thousands of other men left their jobs to volunteer for the Army or the Navy.
When Jack first applied to the Navy he was turned away because he was too young.
In July 1915 he tried again without his parents' permission. He gave the names of his boss at work and his old headmaster as references.
This time Jack was accepted into the Navy.
Jack was sent to Devonport near Plymouth for training as a gun layer or 'sight setter'.
He learned how to aim the guns at a target, plus how to obey orders and work as part of a ship's crew.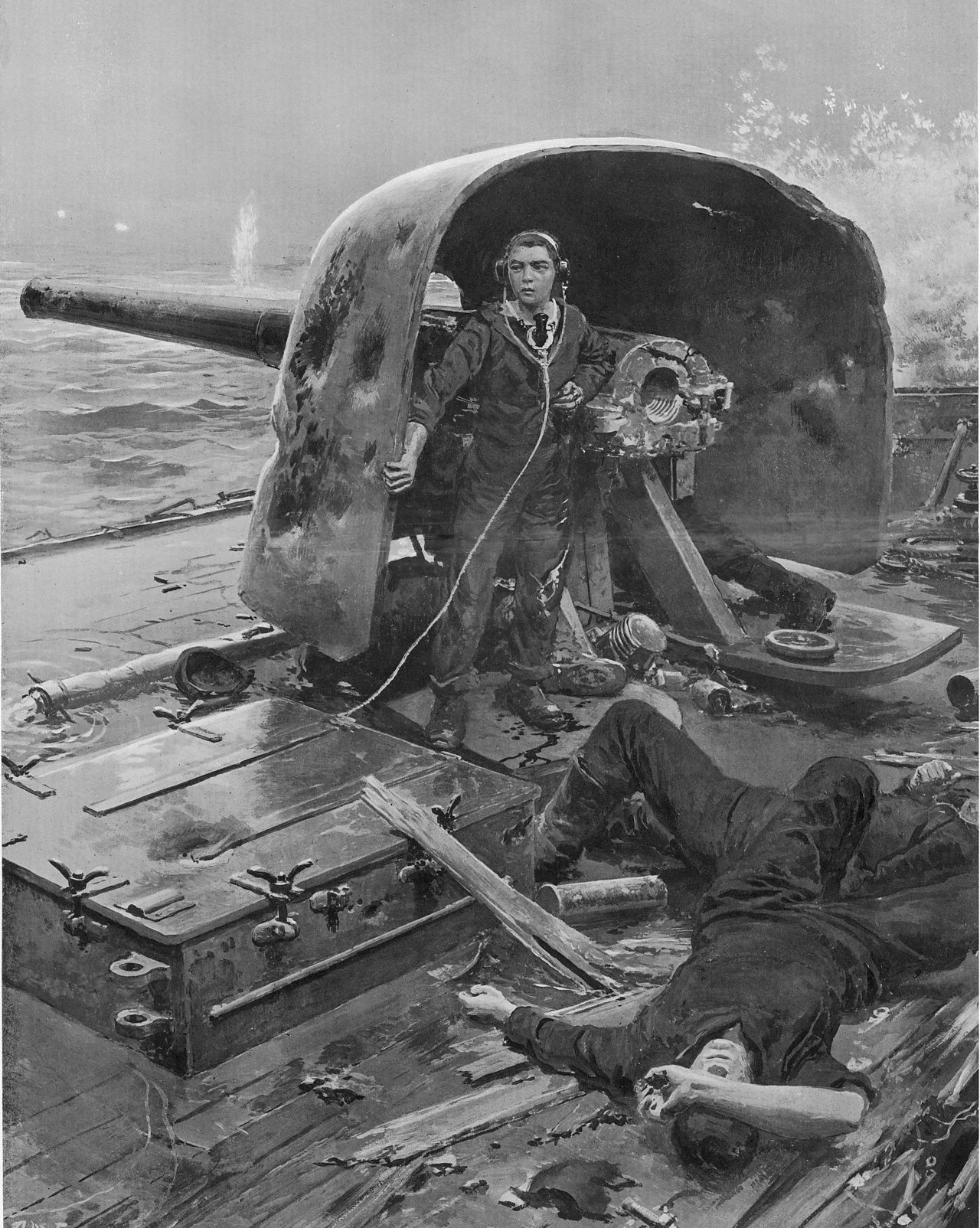 The Battle of Jutland
After completing his training, Jack joined the crew of HMS Chester on 2 May 1916.
Jack, with around 400 other men, sailed to the North Sea to fight the German ships that approached them.
On 31 May 1916 British sailors spotted German ships off Jutland in Denmark, so the guns opened fire.
The Battle of Jutland had begun.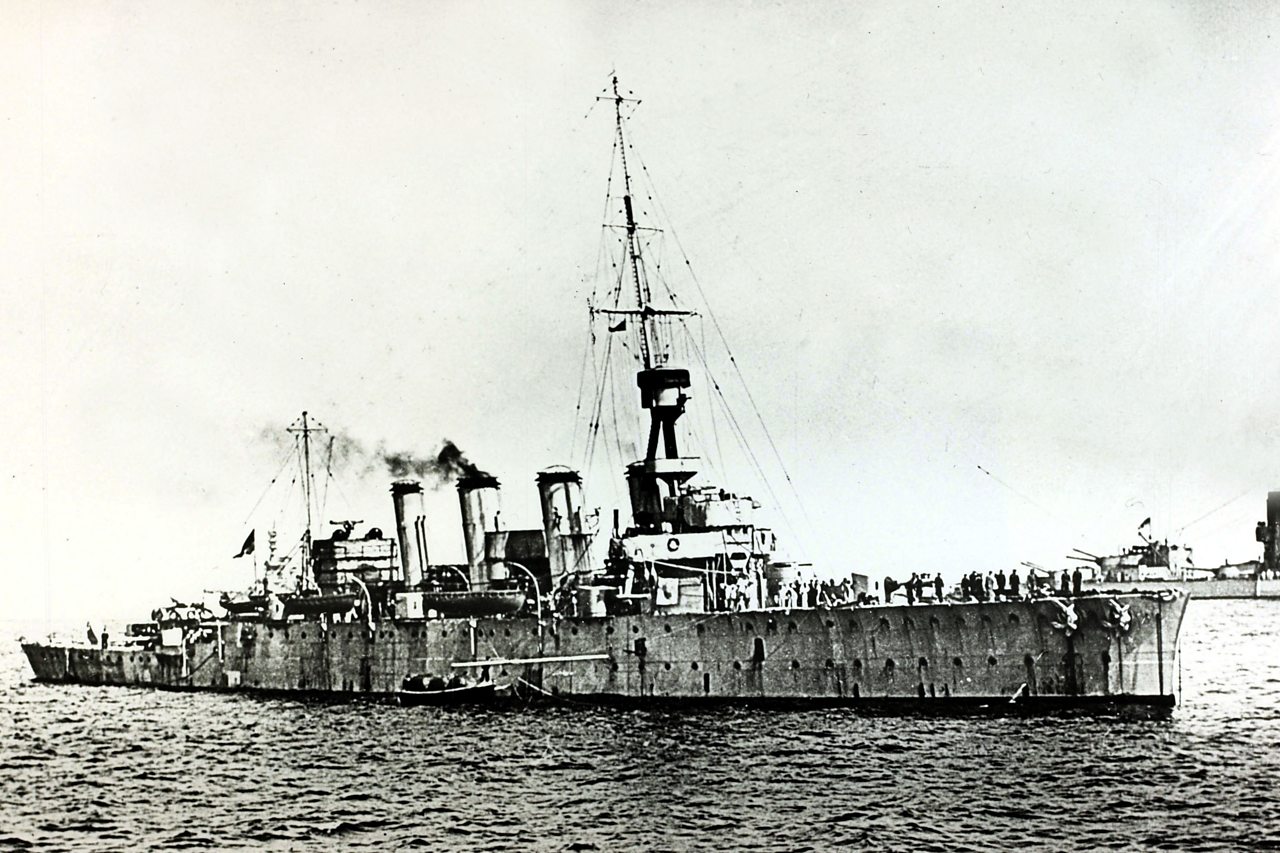 What happened to Jack?
After firing their guns for hours, Jack's ship came under fire from four German ships.
Big missiles known as 'shells' hit Jack's ship. All of Jack's gun-crew were killed or badly wounded.
Only Jack was left standing. Although he was in pain and with shells still hitting the ship, he stayed by his gun waiting for orders.
When rescuers found him, he was alive but terribly wounded by flying splinters of metal.
Even though it was damaged, the HMS Chester got back home and Jack was taken to hospital in Grimsby.
The doctors sent for his mother. Before she arrived Jack died on 2 June 1916.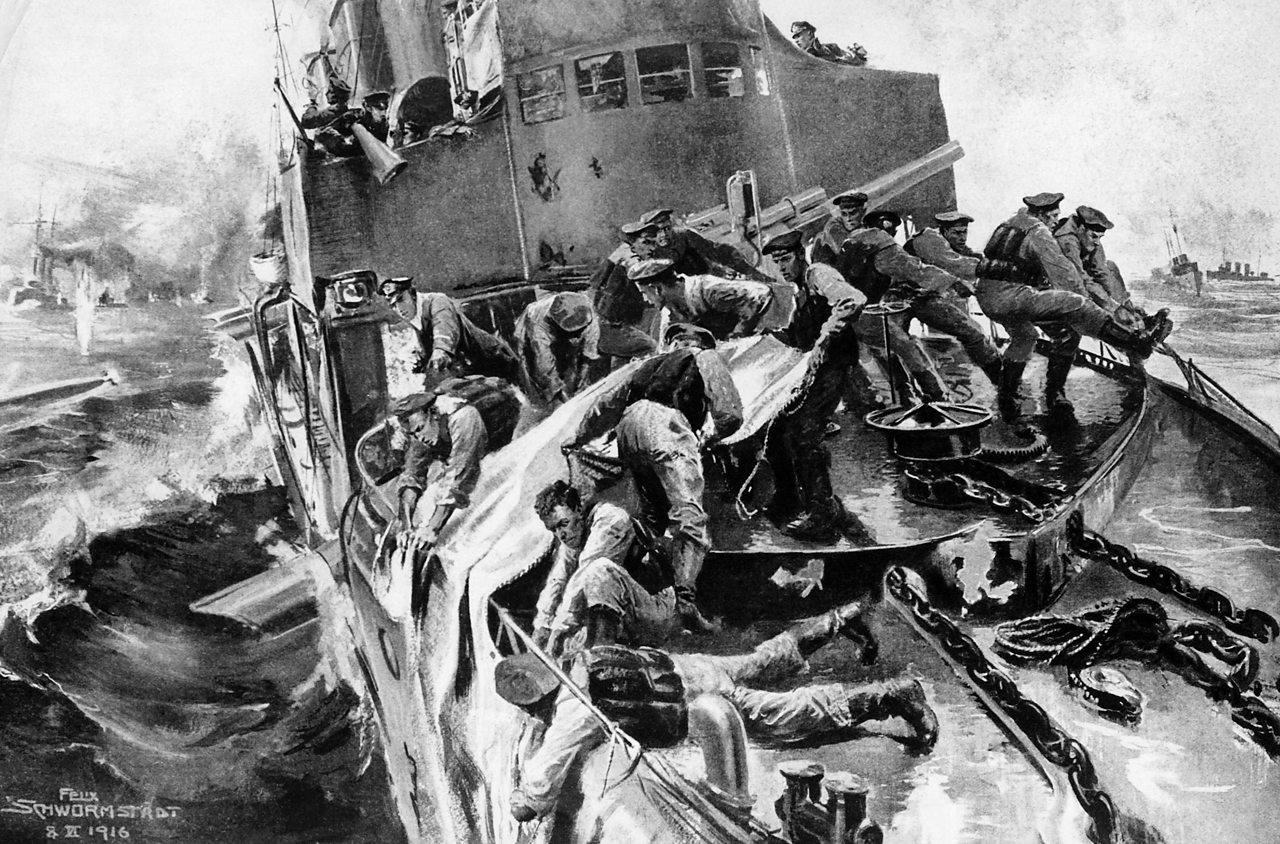 How do we remember Jack?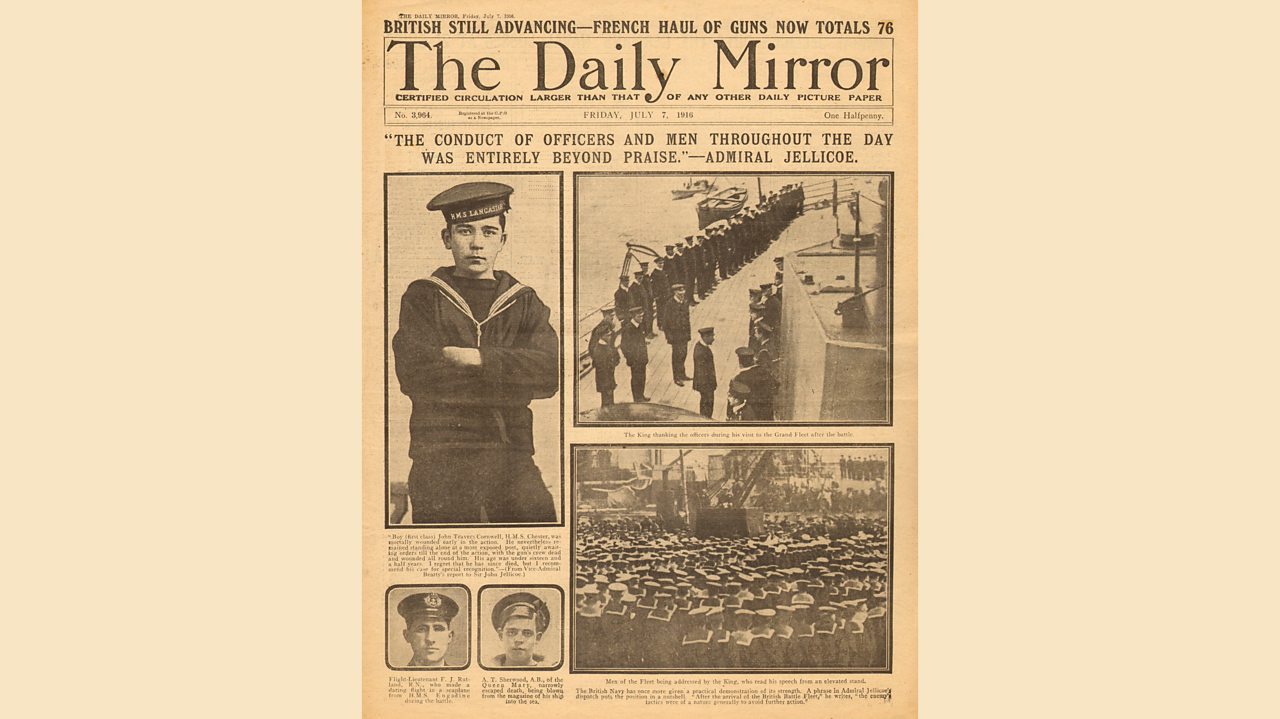 Jack Cornwell quiz
Think you are ready to put your Jack Cornwell knowledge to the test? Take a look at the quiz below.