What was life like in a World War One trench?
Jump to
On the Western Front, the war was fought by soldiers in trenches.
Trenches were long, narrow ditches dug into the ground where soldiers lived.
They were very muddy, uncomfortable and the toilets overflowed. These conditions caused some soldiers to develop a problem called trench foot.
There were many lines of German trenches on one side and many lines of Allied trenches on the other.
In the middle was no man's land, which soldiers crossed to attack the other side.
Video: What were trench conditions like?
A typical day in the trenches
| Time | Activity |
| --- | --- |
| 5am | 'Stand-to' (short for 'Stand-to-Arms', meaning to be prepared for enemy attack) half an hour before daylight |
| 5.30am | Rum ration |
| 6am | Stand-down half an hour after daylight |
| 7am | Breakfast (usually bacon and tea) |
| 8am onwards | Clean selves and weapons, tidy trench |
| Noon | Dinner |
| After dinner | Sleep and downtime |
| 5pm | Tea |
| 6pm | Stand-to half an hour before dusk |
| 6.30pm | Stand-down half an hour after dusk |
| 6.30pm onwards | Work all night with some time for rest (patrols, digging trenches, putting up barbed wire, getting stores) |
Soldiers only got to sleep in the afternoon during daylight and at night for an hour at a time. During rest time they wrote letters and played card games.
What items did soldiers keep in the trenches?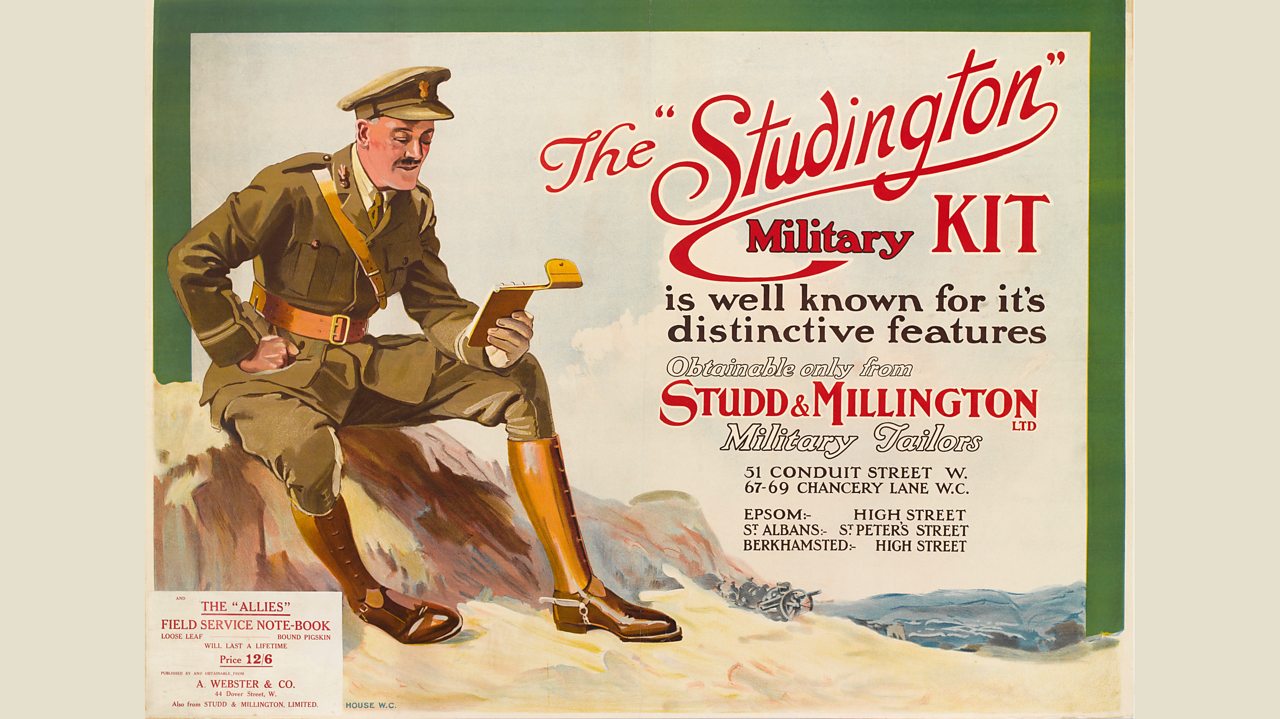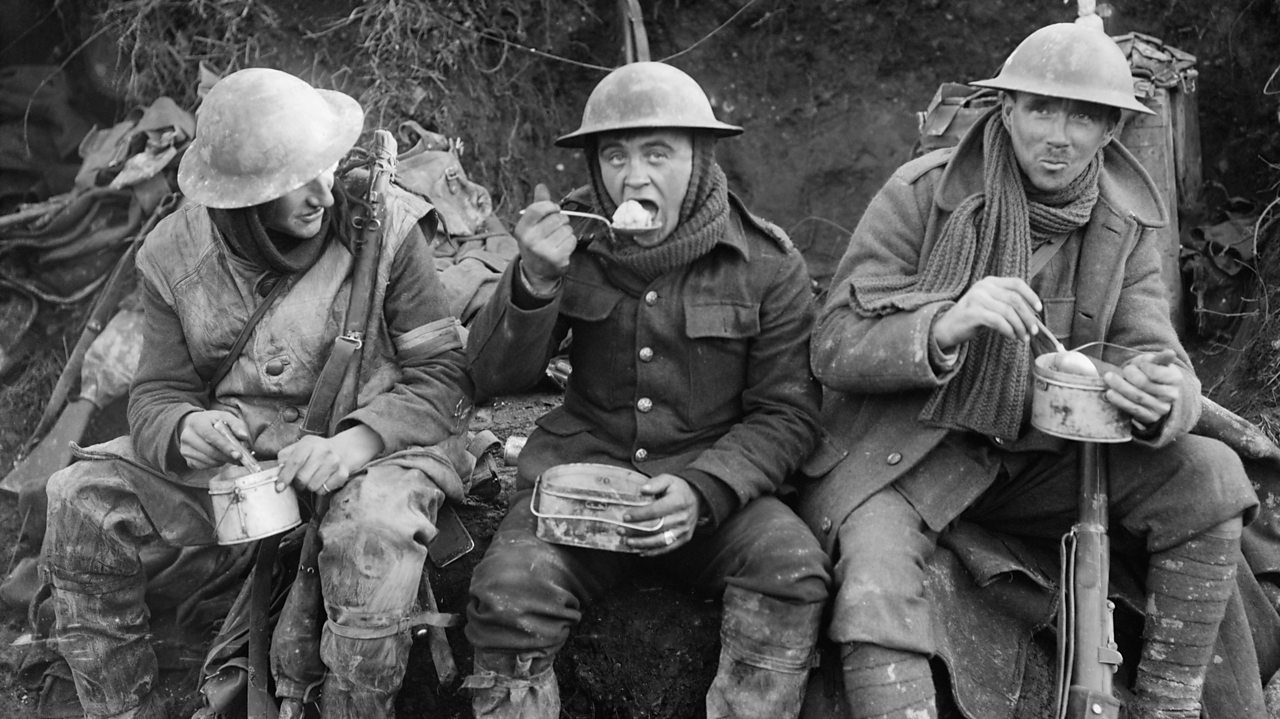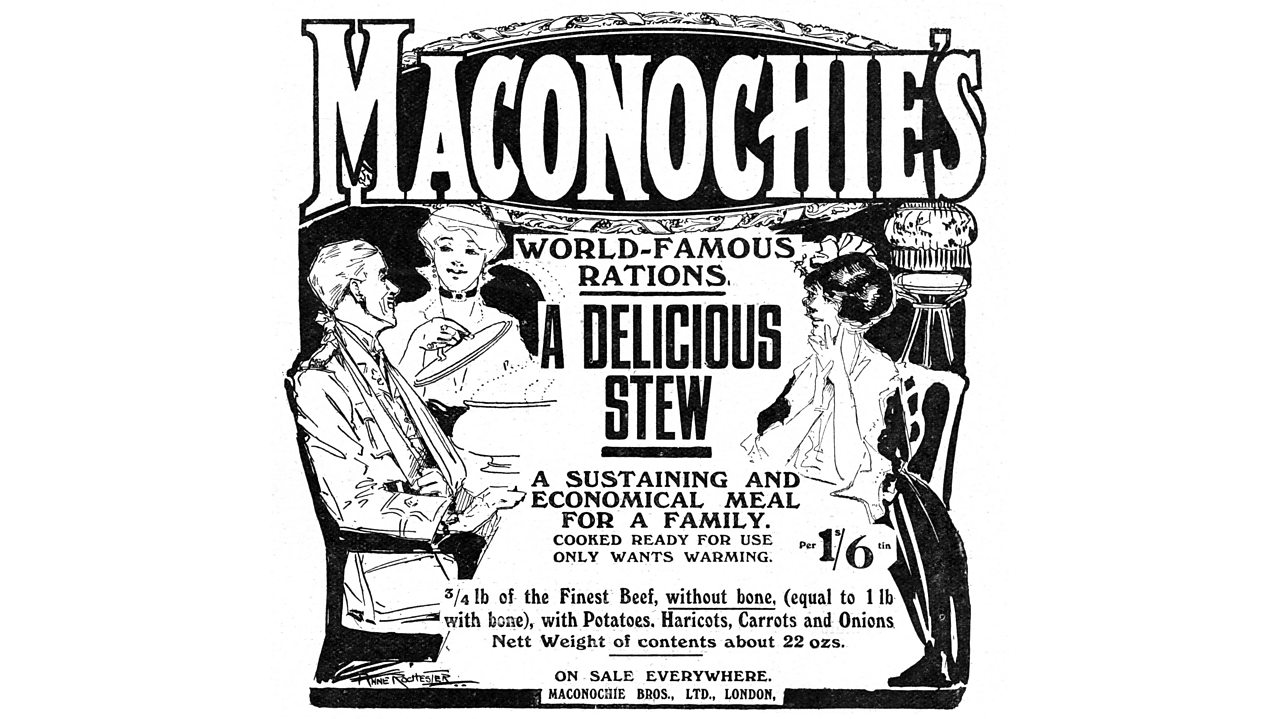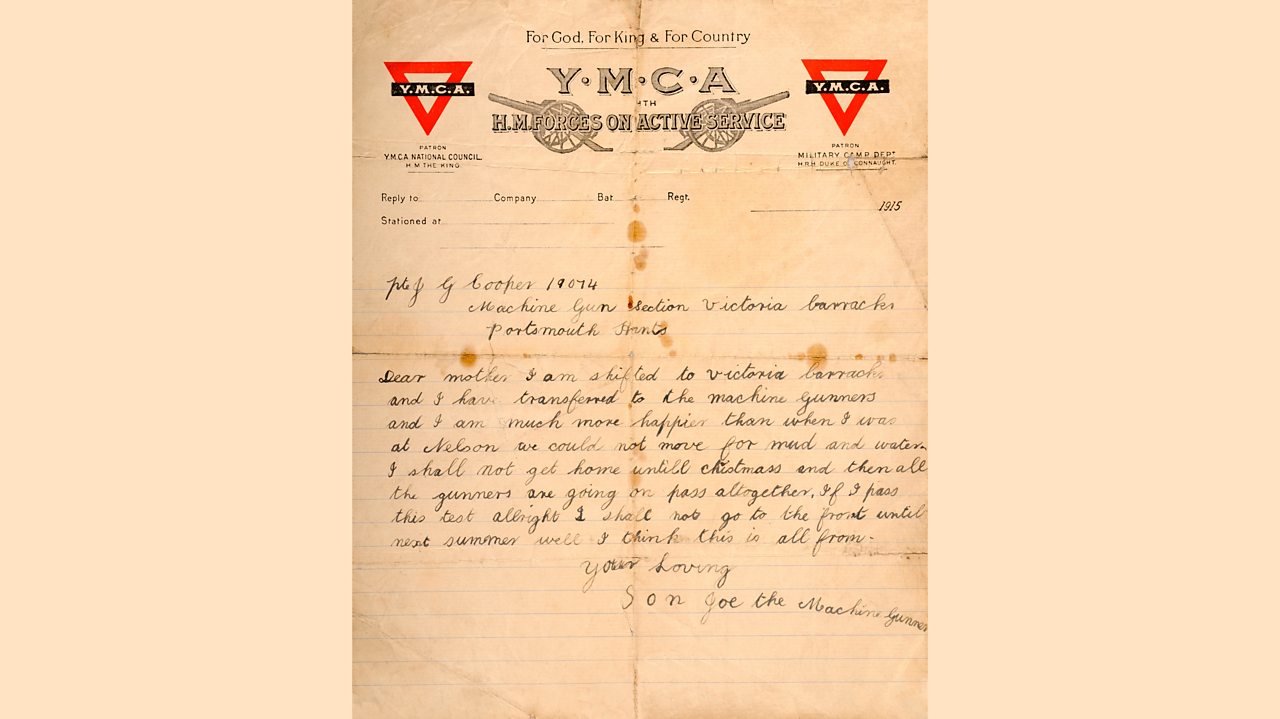 During the first Christmas of the war, something unique happened in some parts of the Western Front.
On Christmas Eve, soldiers from both sides put down their weapons and met in no man's land. They sang carols like 'Silent Night' ('Stille Nacht' in German).
Men from both sides gave gifts to each other. The Germans gave sausages to the British and the British gave the Germans chocolates.
On Christmas Day, a British soldier kicked a football out of his trench and the Germans joined in. It was reported that Germany won the match 3-2.
The British High Command did not agree with this truce. They even suggested the Germans were planning an attack. They were ignored and no guns were fired on Christmas Day 1914.
The truce lasted until the New Year in some parts of the Western Front. But it wasn't long before soldiers on both sides returned to life in the trenches.
Activity 1: What things were in a trench?
Explore our interactive trench scene and click on different objects to find out more about them.
There are ten different objects to find. You can use the question mark button to highlight them all.
Activity 2: Quiz – Life in a trench