What is Judaism?
Judaism began nearly 4,000 years ago in a place called the Middle East. This is a large area on the border of Asia, Africa and Europe.
What do Jews believe in?
Jews believe that there is only one God. They believe they have a special agreement with God called a covenant. Jews promise to obey God's laws to say thank you to him for looking after them.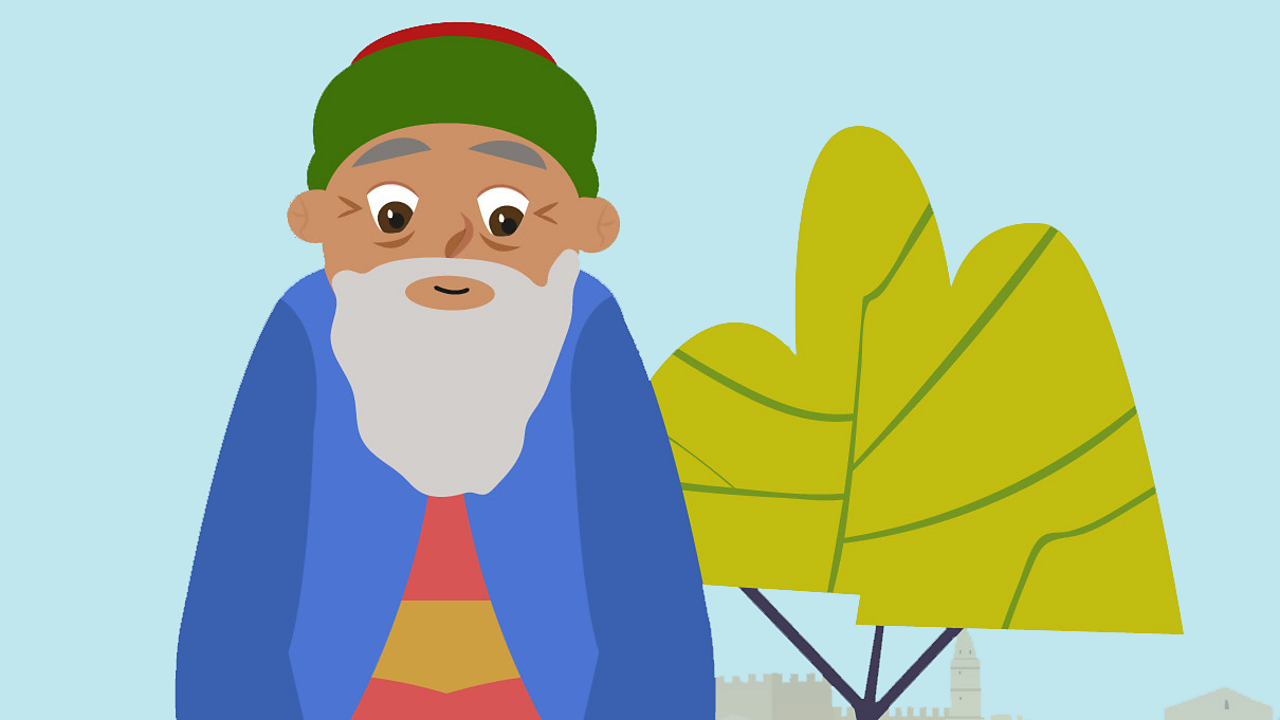 Abraham
Jews believe a man called Abraham was the the first person to make a covenant with God. Abraham was a Hebrew. Jews believe God named Abraham's grandson Israel. After this, the Hebrews became known as the Israelites. Abraham is considered the father of the Jewish people and the Israelites are his descendants.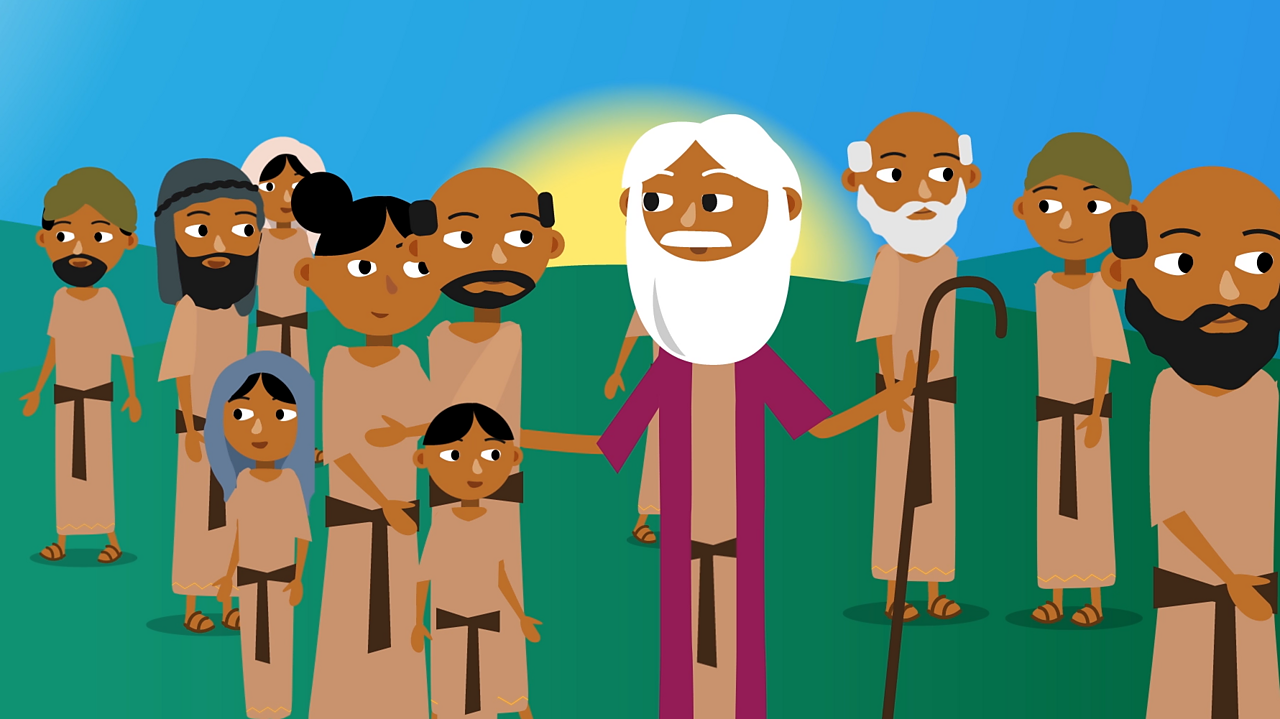 Moses
Later, a man named Moses saved the Jewish people from persecution in Egypt when he led them to safety across the Red Sea. After this, the Jews lived in the desert and Moses renewed the Jew's covenant with God. Jews believe Moses is the founder of Judaism. He is the most important Jewish prophet.
What is the Jewish holy book?
The Jewish holy book is called the Torah. The Torah is written in Hebrew. It is the first five books of the Hebrew Bible. Christians call this book The Old Testament. The Torah has 613 commandments which are called mitzvah. They are the rules that Jews try to follow. The most important ones are the Ten Commandments.
The Torah is so special that people are not allowed to touch it. It is kept in a safe place called an ark in the Jewish temple and when people read from the Torah, they use a special pointer stick called a yad to follow the words.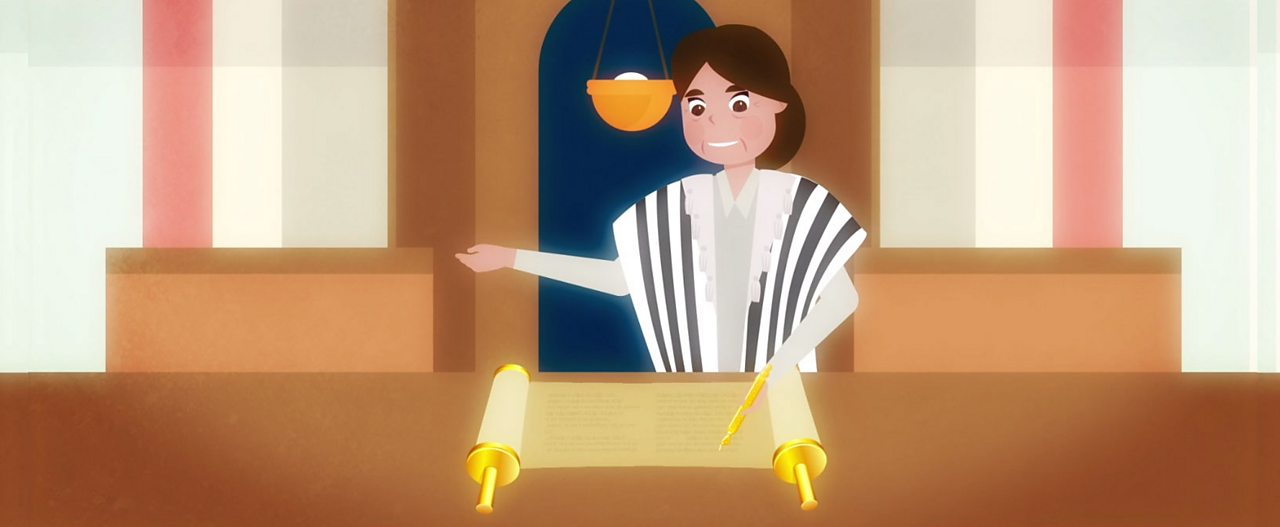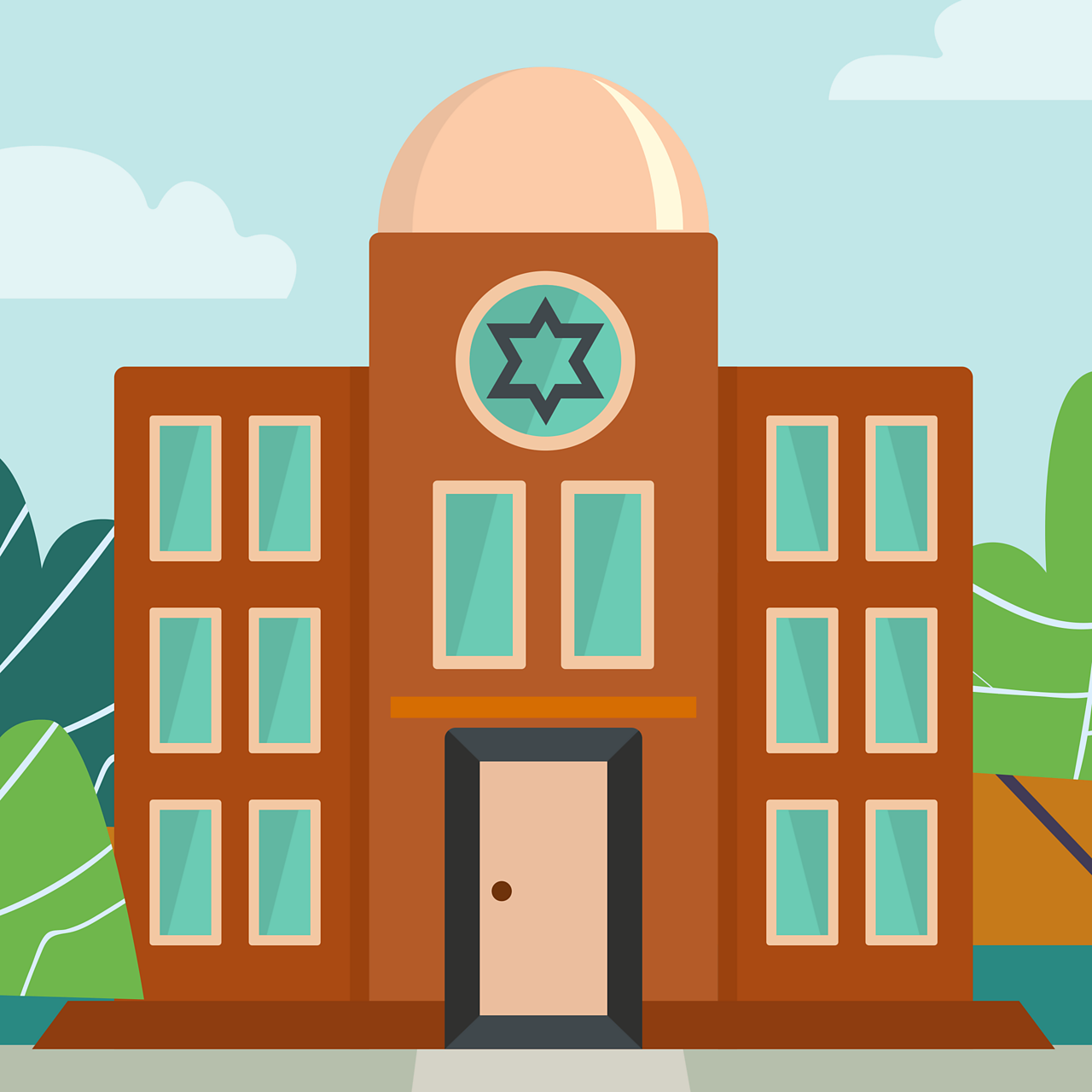 Where do Jews worship?
Jews worship God in a synagogue. Jewish people attend services at the synagogue on Saturdays during Shabbat.
Shabbat (the Sabbath) is the most important time of the week for Jews. It begins on Friday evenings and ends at sunset on Saturdays. During Shabbat, Jews remember that God created the world and on the seventh day he rested. Jews believe God's day of rest was a Saturday.
The services in the synagogue are led by a religious leader called a rabbi, which means 'Teacher' in Hebrew.
Judaism in pictures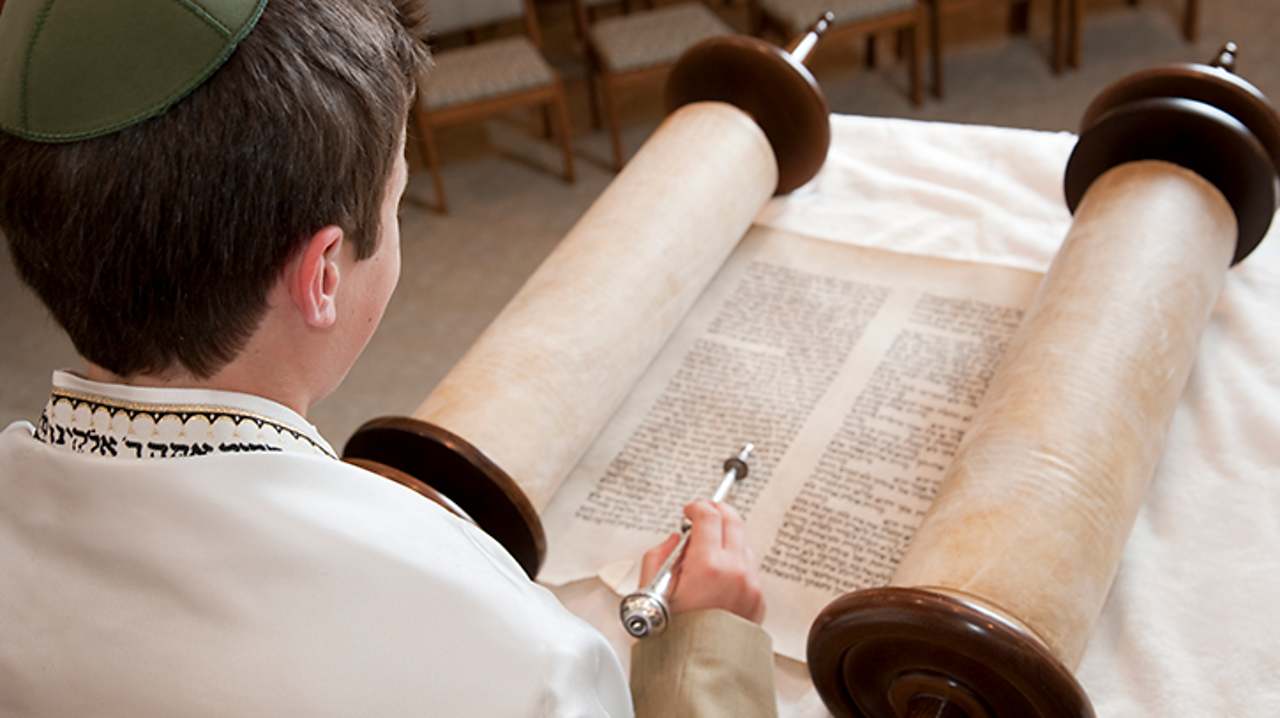 Mitzvah celebrations
When a Jewish boy turns 13 years old he has a Bar Mitzvah (Son of the Commandment). When a Jewish girl turns 12 years old she has a Bat Mitzvah (Daughter of the Commandment). In this ceremony, the girl or boy promises to keep God's commandments.
Jews believe that after the ceremony, the child becomes an adult in God's eyes and they have a big party to celebrate.
Sometimes, after his Bar Mitzvah, a Jewish man will wear a cap called a kippah. This cap reminds him about God's commandments.