How to proofread
Proofreading is an important stage in the writing process.

Proofreading means checking your work for errors in punctuation, spelling or grammar.

It is sometimes tricky to see errors in your own writing so proofreading can feel difficult.
Have a go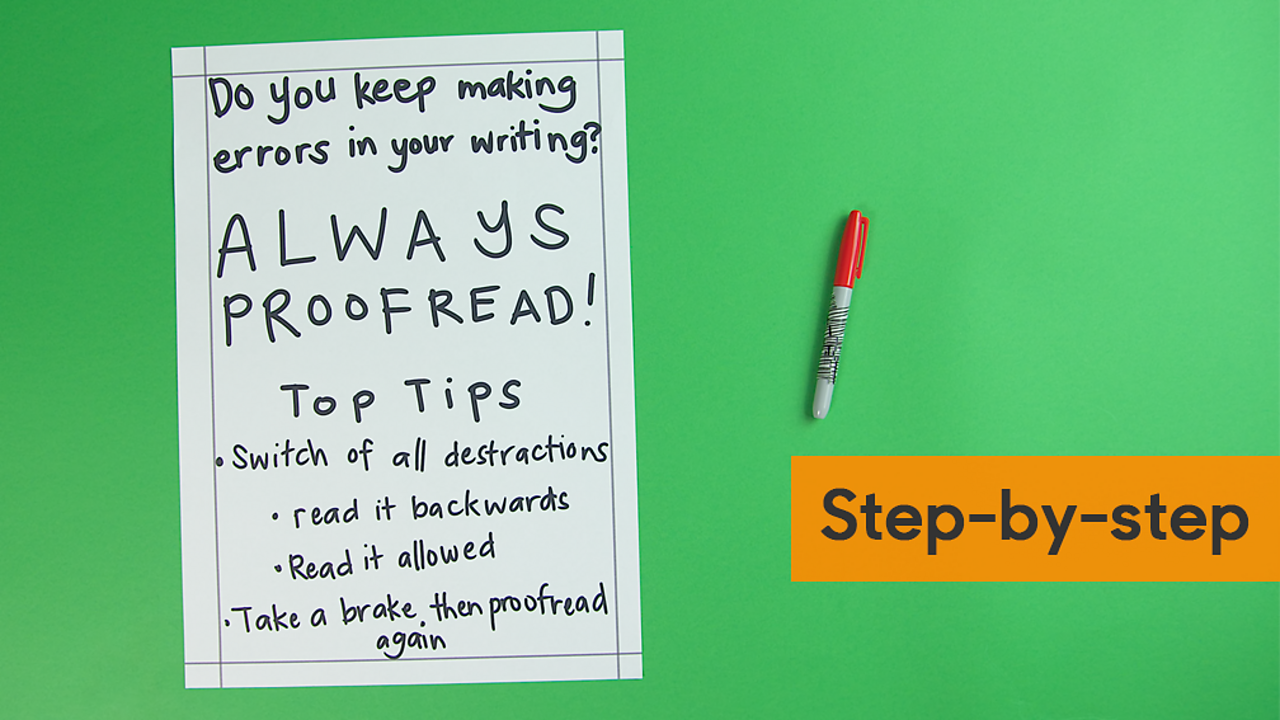 Some proofreading strategies
Proofreading your writing is very important, but it is trickier than it sounds! When you read your writing your eye sometimes sees what it should have written, rather than what is actually on the page. This means that you need to find different ways of forcing yourself to spot the errors in your writing.
There are three great methods you can use whenever you are proofreading:
1. Read your writing aloud
The easiest way to proofread is to read your writing aloud. This way you will often notice when a word or sentence doesn't sound right.
The most common things to look out for are mistakes with punctuation. You can often 'hear' these if you speak the text out loud.
2. Read your writing backwards
Reading backwards is especially good for spotting spelling errors. Reading your text backwards, word by word, can sometimes help you to notice spellings because it forces you to look at each word in isolation.
3. Proofreading for just one kind of error at a time
Perhaps you already know what kind of mistakes you are likely to make, so begin by looking out for these.
Or give yourself a proofreading routine: begin with punctuation and capital letters; then sentence structure; then think about spelling.
Remember…
Proofreading is often easiest when there is a gap between writing and reading your work. So take a break before starting!
Proofreading quiz
Test your knowledge with this quick quiz.