What were ancient Egyptian hieroglyphs?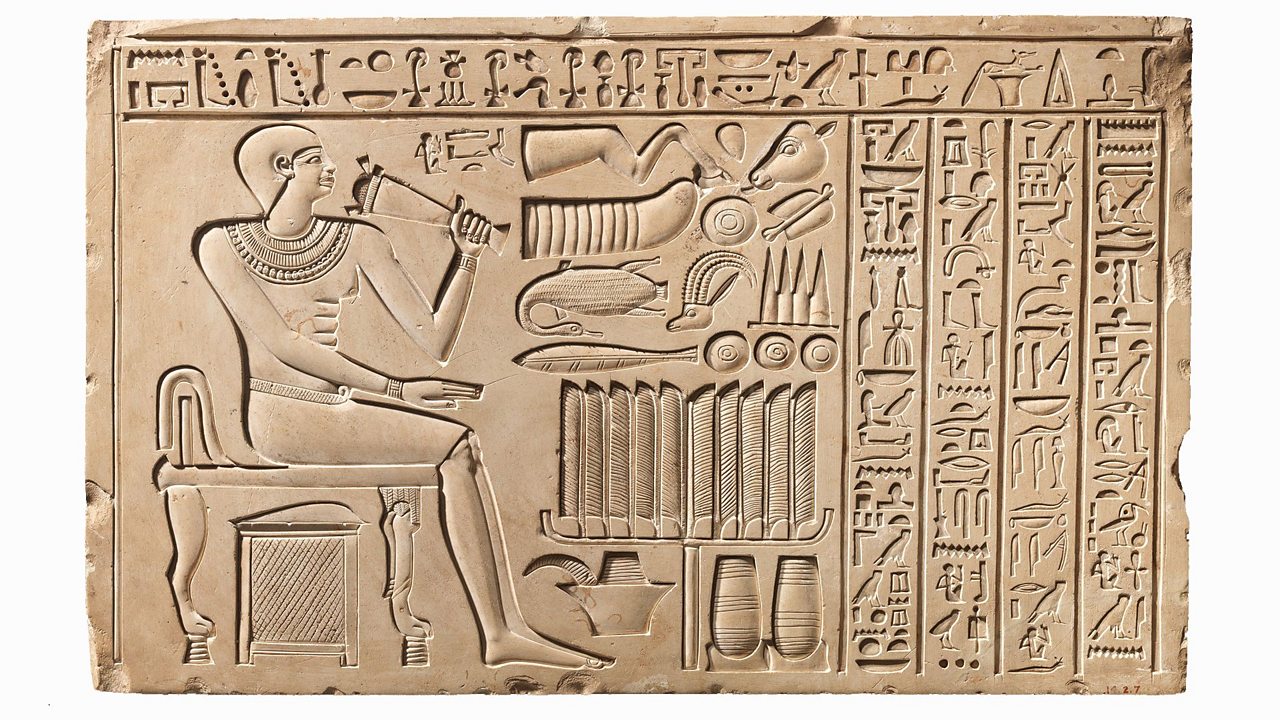 The ancient Egyptians invented one of the earliest known writing systems. The symbols they used were called hieroglyphs, which comes from a Greek word meaning 'sacred carving'. This is because the ancient Egyptians believed that hieroglyphs had been invented by the gods. This is not surprising because hieroglyphs were very beautiful.
In Ancient Egypt, the people who wrote hieroglyphs were called scribes. A scribe had to go to a special school to learn how to do it, because it was very complicated. Hieroglyphs included around 700 different signs of objects and animals. Some signs were pictorial or symbolic and stood for whole words. Some signs were phonetic, which means they stood for sounds.
Hieroglyphs could be written vertically, horizontally, left to right, or right to left! The phonetic hieroglyph alphabet is the closest version to our modern English alphabet. It is not exactly the same because the ancient Egyptians did not have symbols for vowels ('a', 'e', 'i', 'o' or 'u'), but the alphabet below includes the closest sounds.
The ancient Egyptians wrote the names of their gods and royal people in an oval shape called a cartouche. The oval shape represents a rope with special powers to ward off evil spirits and keep the name inside it safe.
Practise your ancient Egyptian hieroglyphs
Crack the hieroglyph code