Seasonal food
Different foods grow better at different times of the year. This is called seasonality.
What is seasonal eating?
Spring, summer, autumn and winter are the four seasons of the year. Seasons are created by the changing amount of sunlight as the earth orbits the sun. Weather conditions in a country are known as the climate. The climate determines which foods can grow and when.
Seasonal foods are fruit and vegetables that are ripe and ready in a particular season. They will no longer grow when the weather changes.
Is all food seasonal?
Most foods that come from animals are not seasonal and can be eaten all year round, for example dairy products.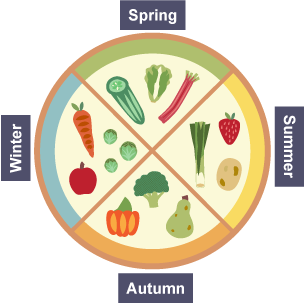 Technology
Many years ago, if a food was out of season, we would not be able to eat it.
Modern technology means we have access to a wide variety of fresh food all year round. This cultivated food (plants grown on a large scale to sell) is transported from all over the world.
Glasshouse technology

– a controlled environment made of glass. Farmers can change the temperature to create an optimal growing environment.

Polytunnels

- long tunnel structures built over plants. They are covered in plastic to protect plants from the cold weather.

Countries with tropical climates grow food that cannot be grown here. It is then transported to the UK by

cargo planes

and

boats

.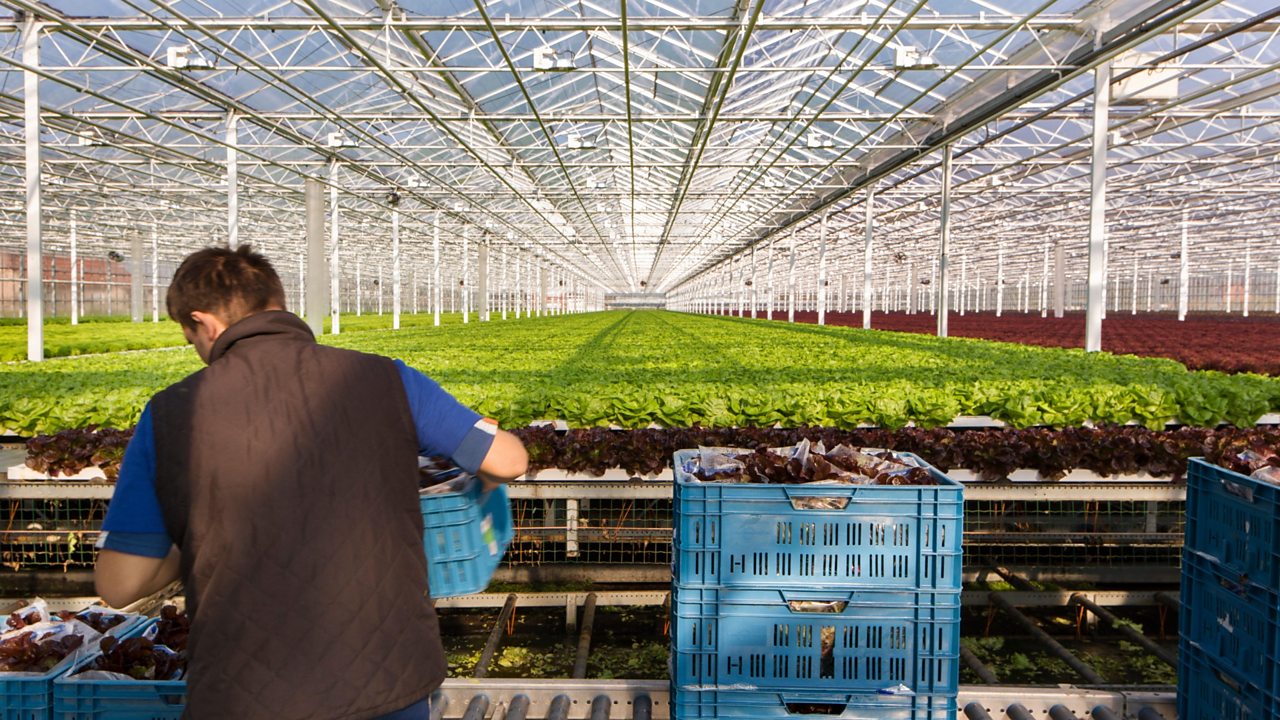 Advantages of seasonal food
Seasonal is cheaper, tastier, and better for the planet!
Access to a variety of fruit and vegetables all year round is not always a good thing. Eating foods that are grown locally and in season is better for everyone.
If you do not live on a farm and supermarkets are always stocked with every choice available, it is not easy to know what is in season when. A seasonal eating calendar shows us when fruit and vegetables are growing at their best.
Brussels sprouts are at their peak in September through to February making them seasonal during autumn and winter.
These fibre-packed veggies taste delicious when eaten in season. By buying them locally and in season you can help the planet. They will not have needed heating or long distance transport which can cause gas emissions that are bad for the environment.
Environmental impact
Harmful gases such as carbon dioxide (CO2) are made when power is needed to create artificial heat and light for fruit and vegetables to grow on a large scale. These gases are also created when food is transported all over the world.
Challenge
Make a seasonal food calendar. Write down the months of the year and draw a healthy food product that is in season to match the month.