Mary Anning - Fossil hunter
Mary Anning was born on 21 May 1799. She lived in the English seaside town of Lyme Regis in Dorset. Her family were very poor, which meant she didn't get to attend school much. Instead, she mainly taught herself to read and write.
Mary would spend her time searching the coast looking for what she called 'curiosities'. Later in her life, as she developed a better understanding of her finds, she realised they were actually fossils.
Over the course of her life she made many incredible discoveries. This made her famous among some of the most important scientists of the day. They would visit her for advice and to discuss scientific ideas about fossils. Today, Mary is remembered as one of the greatest fossil hunters to have ever lived.
The story of Mary Anning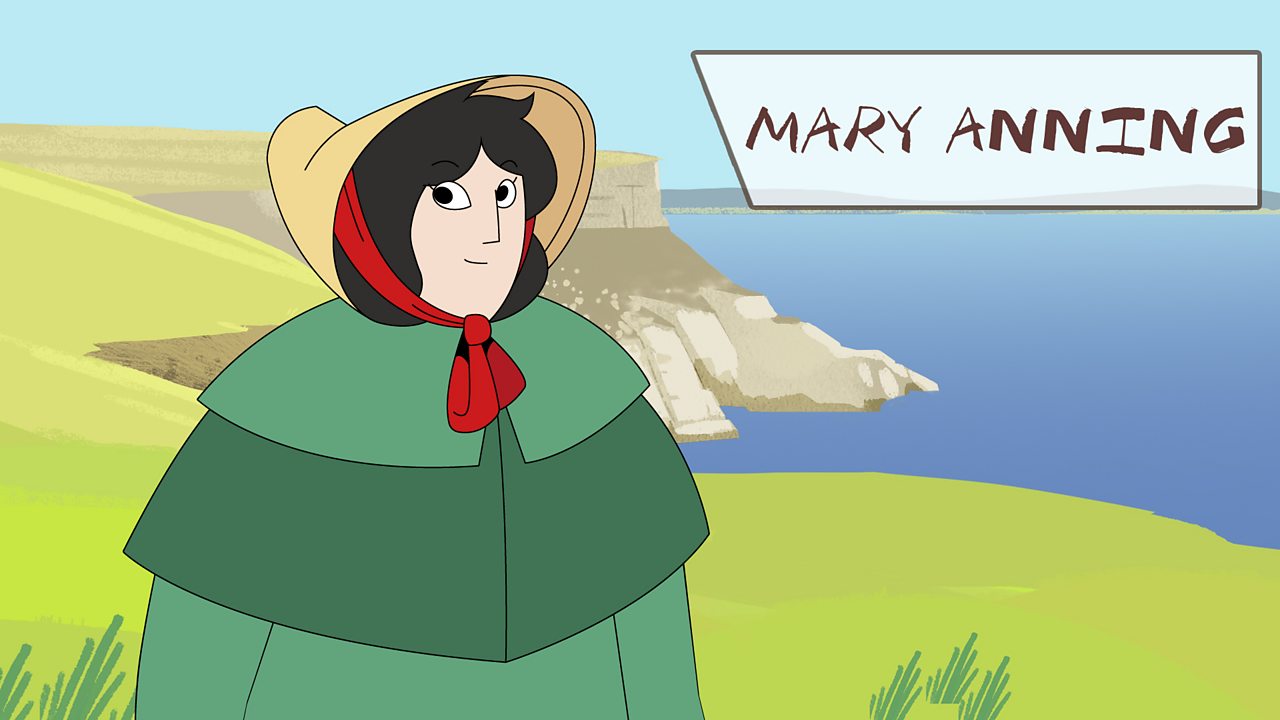 Growing up by the sea
Mary's parents were Richard Anning and Mary Moore. As a baby, Mary had a lucky escape when a woman carrying her was struck by lightning.
Fossil hunting
Mary's family had little money so she spent most days searching the beaches with her brother looking for items to sell.
When she was just 12, they discovered the skull of a mysterious creature poking out from a cliff. They thought it might be a crocodile, but what she had discovered was actually an ancient reptile called an ichthyosaur (which means 'fish lizard').
Mary went on to make more incredible discoveries in her life, including a long-necked marine reptile called a plesiosaur and a flying reptile called a Dimorphodon.