Make paper fringes - strips
Strip fringes are the simplest kind of fringe because you just cut in straight lines.
Folded strips can be used as tabs to build 3D forms.
Paper or card

Scissors

Glue stick

*
*(sticky tape and pva glue can also work - practise on a scrap piece of paper first)
If you want to create a very tidy fringe you can draw cut lines to follow when cutting. For this you will also need a pencil, ruler and rubber.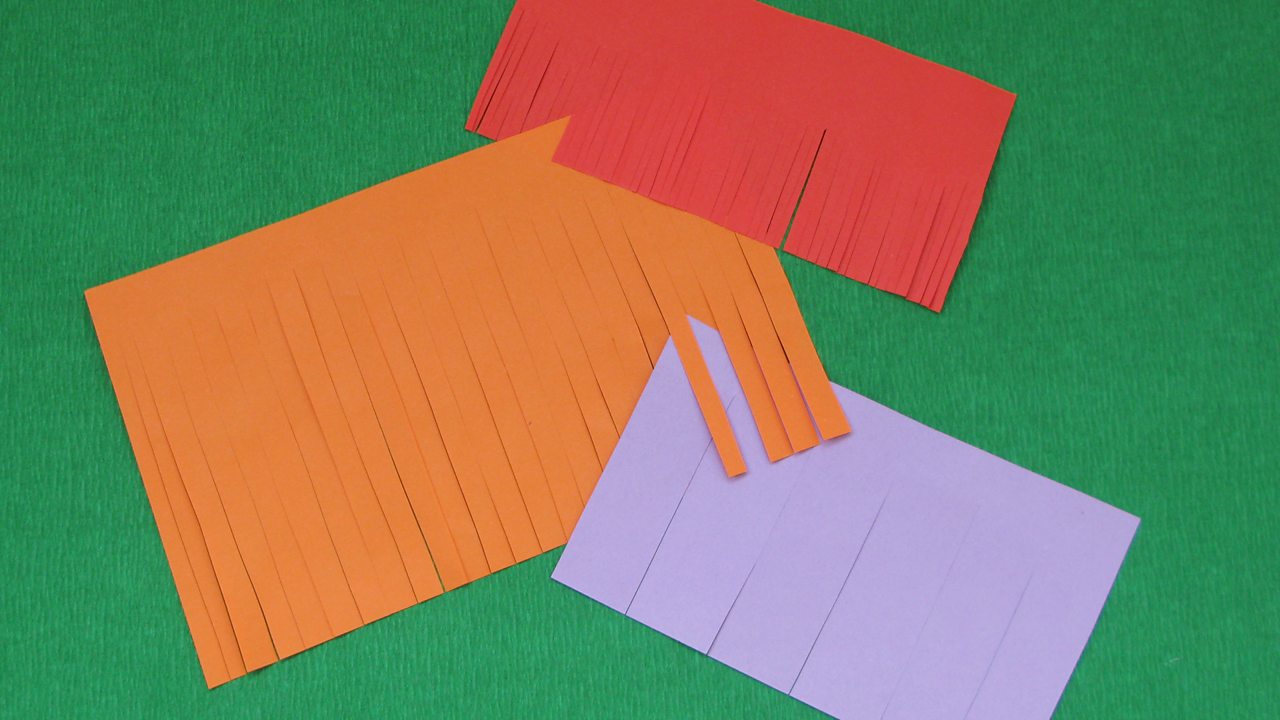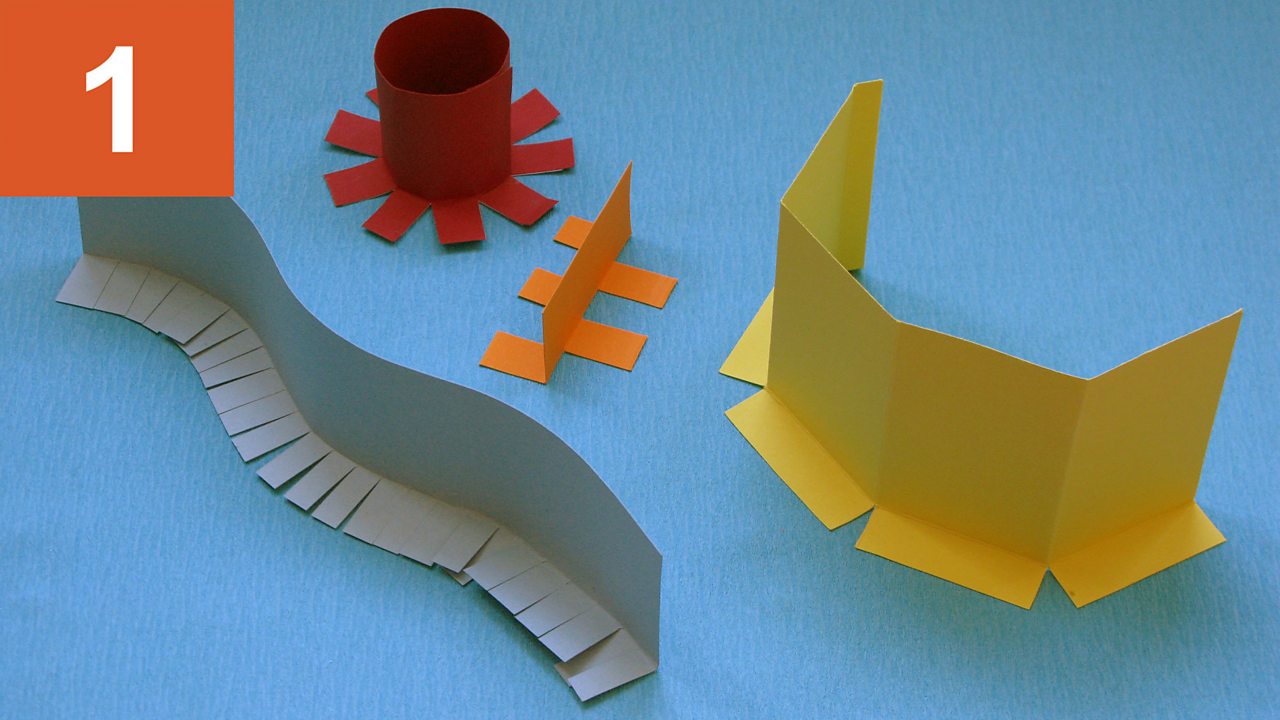 Tabs for extra stability and movement
Fold your tabs in opposite directions to create a very stable base for your 3D artwork.
This type of tab won't normally need glue to stay upright so it is handy if you want to be able to move your artwork about.
You can change the width between cuts to create different looks.

You can also fold strips over to make tabs. Stick the tabs down to build sturdy 3D forms that keep their shape.