Food and drink in a castle
What food could be found around a castle?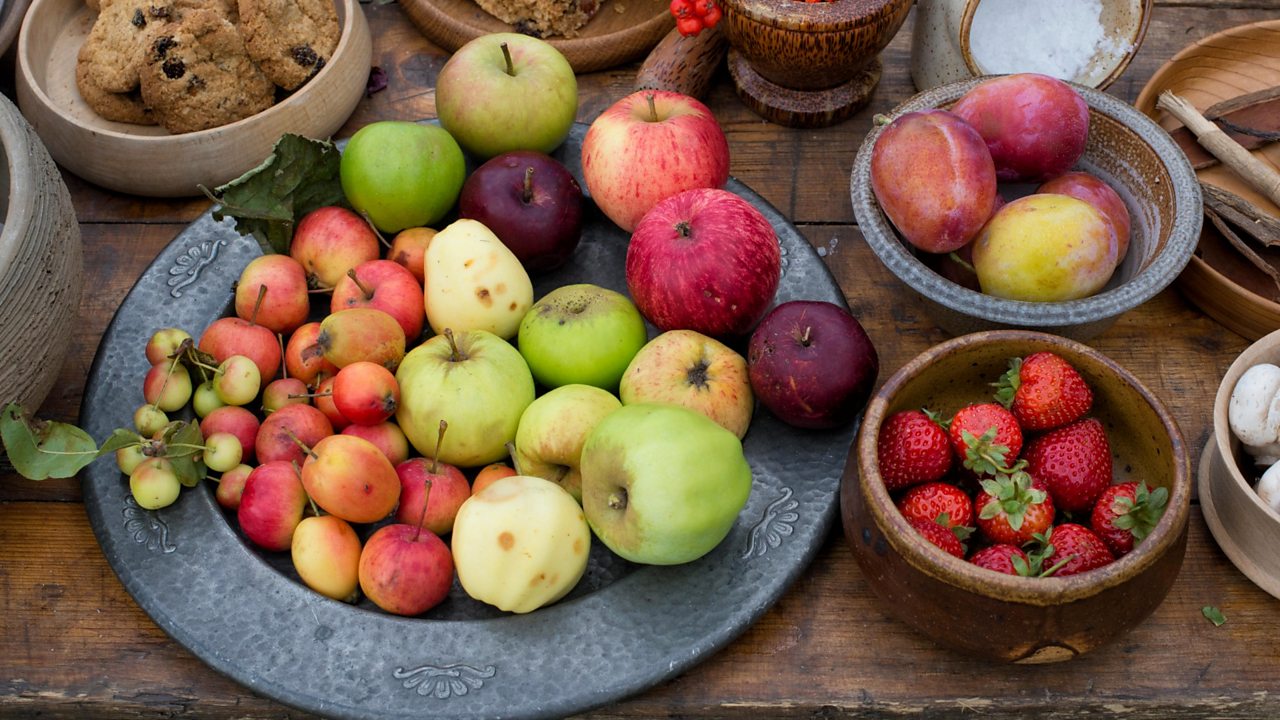 Did everyone eat the same food?
No! During the time of castles, rich and powerful people would eat very differently from the common people who lived in the towns and burghs and on the farms around the castle.