How to make a French sunflower
What are French sunflowers?
There is a region in the south ( le sud) of France called Provence, which is famous for its fields of sunflowers ( les tournesols) and lavender ( la lavande). They've inspired famous artists ( les artistes), such as Van Gogh, to paint fields of flowers ( les fleurs).
How do you make a French sunflower?
You will need:
an A4 sheet of thin card (

la carte

)

a pair of safety scissors (

des ciseaux

)

glue (

la colle

)

coloured tissue paper:

yellow (

jaune

)

brown (

marron

)

green (

vert

)
Instructions:
Print out ( imprime) the template ( le modèle) for the flower, leaf and petals, onto an A4 sheet of thin card.

Carefully cut out ( découpe) the template.

Use the template to cut out petals ( les pétales) from the yellow tissue paper and leaves ( les feuilles) from the green tissue paper.

First glue the leaves onto the card and then glue the petals on top of the leaves to make the flower.

Scrunch up small pieces of brown tissue paper to make seeds ( les graines) and glue them to the centre of the flower.
If you don't have a printer, why not try drawing your own French sunflower?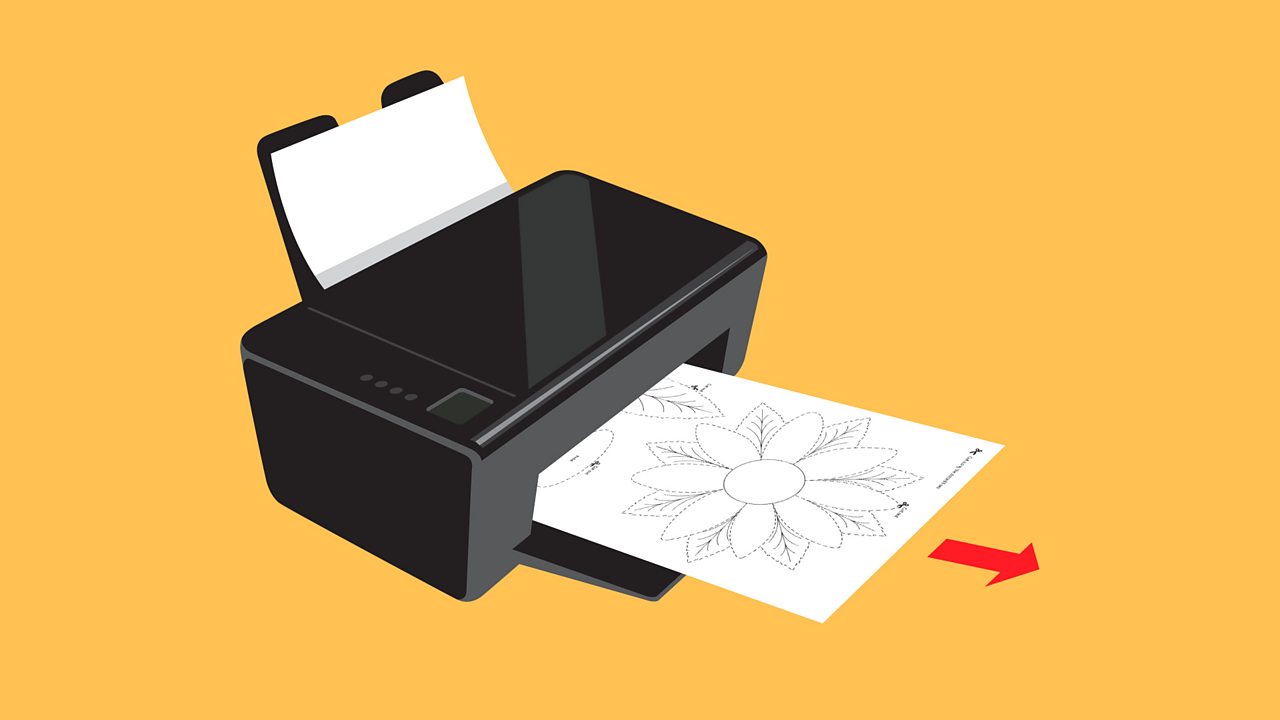 Click below to download the instructions and template
Key French words
| French | English |
| --- | --- |
| les artistes | the artists |
| les feuilles | the leaves |
| les fleurs | the flowers |
| les graines | the seeds |
| jaune | yellow |
| marron | brown |
| les pétales | the petals |
| le sud | the south |
| les tournesols | the sunflowers |
| vert | green |