Solve the equation
, where
.
When solving a question like this one, we need to rearrange it first.
The graph of this function looks like this: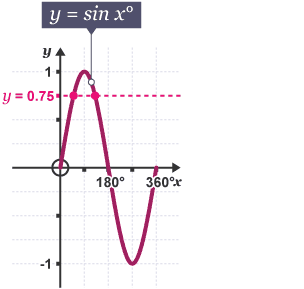 From the graph of the function, we can see that we should be expecting two solutions: one solution between 0° and 90° and the other between 90° and 180°.
Since this is sin and is positive this means that we will be in the two quadrants in which the sine function is positive, ie the first and second quadrants.
First quadrant
Second quadrant
Therefore