Edward I of England had a favourable attitude towards Scotland for many years. As a result the Guardians kept him informed about what was happening in the country. They sent word of Alexander III's death and of the arrangements for the coronation of Margaret, Maid of Norway.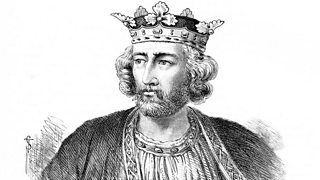 Edward I was interested in becoming more involved in Scotland's affairs. He suggested to the Guardians that Margaret be married to his son, also called Edward.
The Guardians agreed and in 1290, a marriage document called the 'Treaty of Birgham' was signed near the Scottish border with England. The document stated:
Edward I's son would marry Margaret

Scotland and England would remain independent of each other – this was guaranteed in the Treaty

all decisions affecting Scotland would be made in Scotland
This agreement seemed to offer a solution to the succession crisis, as well as stopping any potential threat of a civil war. However, as it was a marriage agreement it could be declared null and void if the marriage failed to take place.
At the same time, Edward I kept some control. He seized the Isle of Man from Scotland and instructed the Bishop of Durham to help run Scotland in the name of Margaret.