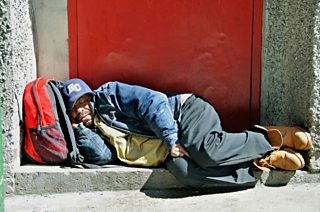 White Americans earn more than other ethnic groups and are significantly less likely to be in poverty compared to Hispanics and African Americans. Reasons for wage differences include discrimination, job type, education and immigration.
The racial disparity in poverty rates has narrowed. The black middle class has grown. In 2016 14% of African Americans earned more than $100,000 per year. Despite this African American full time male workers only earned 71% of White male full time workers.
In 2015 22% of Hispanic people were living in poverty compared to the national average of 12.6%. Many Hispanic people living in America are well off, especially those of Cuban origin in states such as Florida. However, the plight of illegal Hispanic immigrants living in poverty is a subject of concern.
Features of the American Recovery and Reinvestment Act 2009 included funding for the Supplemental Nutrition Assistance Program (SNAP) to fight hunger. The Act also increased income support.