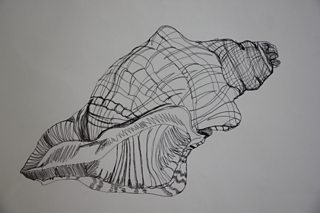 The more you look at your subject matter, the better your drawing will be. When you are making a closely-observed drawing you should spend more time looking than you do drawing. Remember to look carefully at:
Consider important visual elements, such as line, tone, texture, color, shape and form. Each analytical drawing study could focus on different visual elements. Each visual element will suggest different materials and techniques that are suitable fo the quality being explored.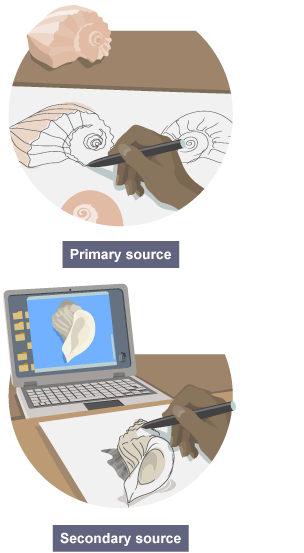 Primary sources
It is a good idea to work from a primary source where possible. This means producing drawings by observing real objects or from drawing on location. An alternative would be to take your own photographs.
An advantage of using primary source rather than secondary source is that the artist can explore the scene, object or person from many different viewpoints and in different conditions. The source material can also be revisited if an idea requires further investigation.
Secondary sources
Sometimes, artists and designers draw from found images, for example from books or the internet. Depending on the selected theme, working from secondary source may be unavoidable. However, images should be carefully selected so that development of ideas is not limited later on.