What is narrative?
Narrative is another word for story.
All narratives feature characters and a chain of connected events which should have clear causes and effects.
Some of the earliest narratives we are exposed to are fairytales and these usually feature very clear causes and effects.
In the story of Goldilocks, for example, the bears go for a walk to let their hot porridge cool.
By going for a walk they leave their house, giving Goldilocks the opportunity to try and steal this food.
Story and plot
To fully understand narrative storytelling in film we also have to understand the difference between the terms 'story' and 'plot'.
In film, the story is the chronological order of all of the events.
A plot is the way these events are put together and presented to the audience.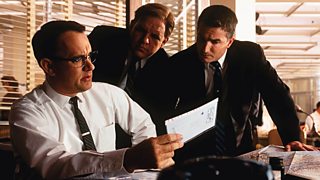 A detective movie like Catch Me If You Can (2002) is an example of a chronological story.
A detective story might contain these elements:
A criminal plans a crime

The crime takes place

A detective is called to investigate the crime

The detective pieces together the evidence and tries to identify which of the suspects is responsible

The criminal tries to evade capture

The detective brings the criminal to justice
However, if we already know who the criminal is from the outset, there is no central mystery to unlock.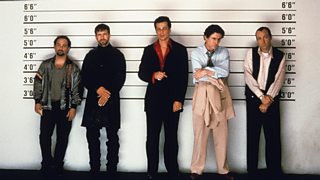 The Usual Suspects (1995) is an example of how a story can be constructed to keep the audience guessing.
The plot of such a movie might have to be constructed to withhold the identity of the criminal.
The plot would then order and present those story events to us this way:
A detective is called to investigate a crime

The detective pieces together the evidence and tries to identify which of the suspects is responsible

The detective gets enough evidence to reveal who the criminal is

The detective confronts and arrests the criminal