Changes to Scottish prison life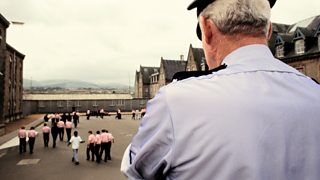 Historically, prisons were places where extreme forms of punishment were prevalent. Today's prisons are still very strict environments. Offenders have little privacy and no freedom. There are many restrictions on their lives.
However, today's prisons focus more on education and rehabilitation. Modern prisons allow outside visitors and encourage offenders to educate themselves. For example, there are creative writing classes and writers can come in to help offenders to develop their talents.
The hope is that, upon release, offenders will have the knowledge and skills to enable them to find work outside and therefore increase the chances of them not re-offending.