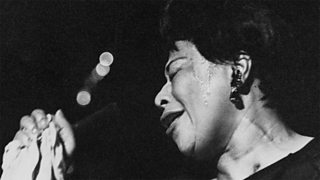 The Bebop style of jazz (Bop for short) is very fast with complex harmonies and wild improvisation on solo instruments.
It was developed during the 1950s by Charlie Parker, also known as Bird - a virtuoso saxophonist and brilliant improviser.
By the second half of the 20th century, jazz orchestras had a full range of saxophones, including soprano, alto, tenor and baritone saxophones.
Jazz greats of this period include Miles Davis (trumpet), Ella Fitzgerald (singer) and Chet Baker (singer and trumpet).