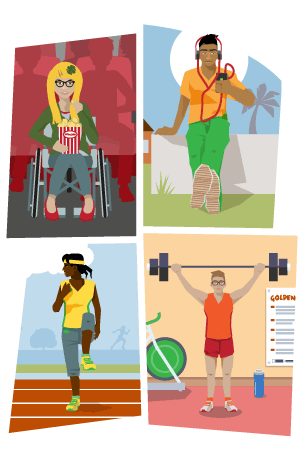 Practise speaking French by listening to these questions and answers on the topic of Society.
Que fais tu comme passe temps?
What are your hobbies?
J'aime faire du shopping. Mon passe temps favori est le cinéma. J'adore les films.
I like shopping. My favourite hobby is the cinema. I love films.