Calculate the perimeter of this L shape: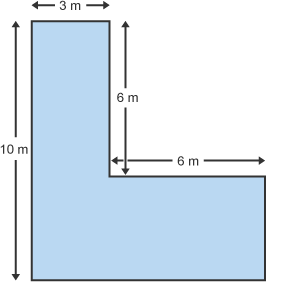 1. Calculate the lengths of the missing sides.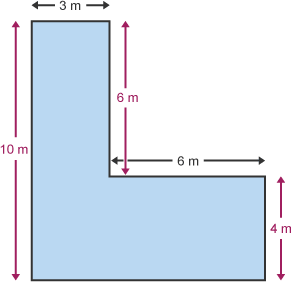 The total height of the shape is 10 m, subtracting 6 m leaves us with the length of the missing edge of 4 m.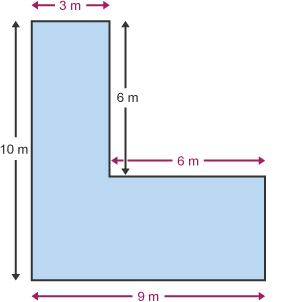 The total width is missing – this has been split up into 3 m and 6 m. By adding them together we find the missing edge is 9 m.
2. Add all the lengths together:
3 m + 6 m + 6 m + 4 m + 9 m + 10 m = 38 m