Look at these images, what do they say about the characters' relationship with each other?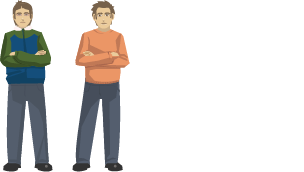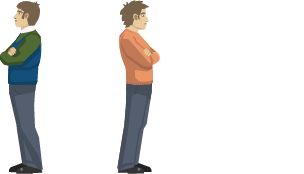 In picture A, the characters are standing side by side and are mimicking each other's body language which suggests that they're united or on the same side.
In picture B, the characters' relationship has changed. Even though their body language is identical, putting space between them implies distance in their relationship. The fact that their backs are turned indicates that they're no longer united but in disagreement.