The figure below shows a ripple tank which is used to study the behaviour of water waves: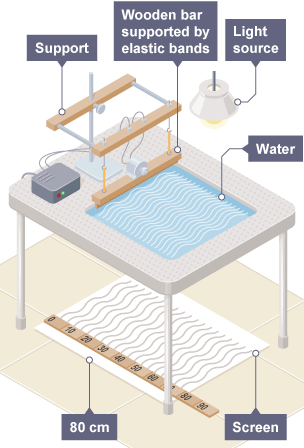 Water waves are produced in the tank. The shadow of the waves is projected onto the screen below the tank. The waves appear to move in the direction of the arrow.
Describe how to determine the frequency of the waves. [2 marks]
Measure the time for a certain number of waves to pass a fixed point [1] and then calculate frequency = number of waves ÷ time taken [1].