A microphone connected to an oscilloscope picks up the sound from a siren. The trace produced on the oscilloscope screen is shown below.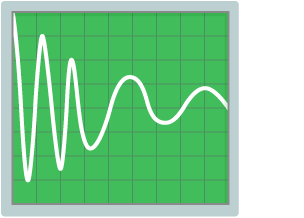 Describe how the wave changes as it goes across the screen from left to right. [3 marks]
An Edexcel question courtesy of Pearson Education Ltd.
The amplitude is decreasing [1], the wavelength is increasing [1] so the frequency is decreasing [1].