A student tests solutions of ionic and covalent compounds to find out which conduct electricity.
She uses the apparatus below:
electrical power pack

leads and crocodile clips

graphite electrode

solutions of copper sulfate, sodium chloride and sugar
Figure 1 shows the hazard symbol on the container of copper sulfate solution.
Figure 1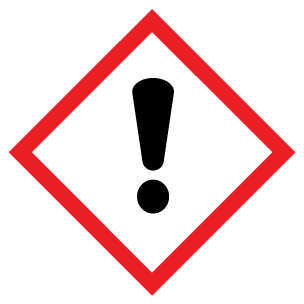 Complete the table below. [3 marks]
| Hazard | Possible harm | Possible precautions |
| --- | --- | --- |
| Electric supply | | |
| Copper sulfate solution | Causes skin irriation | |
This question has been written by a Bitesize consultant as a suggestion to the type of question that may appear in an exam paper.