Field line patterns
Magnets have a north pole and a south pole. Field line patterns show the direction and shape of a magnetic field. These diagrams are made using a plotting compass. In diagrams of a magnetic field the arrows on the lines show the direction from the north to the south poles.
A magnetic field is also created when an electric current moves through a coil of wire.
Plotting compasses can be used to show the shape and direction of the magnetic field created by a coil of wire.
Straight wire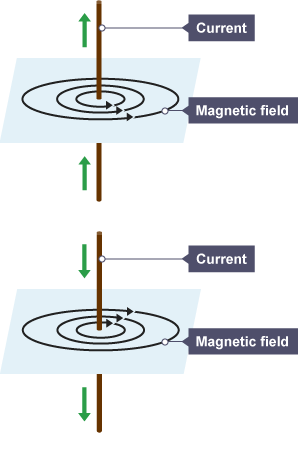 Flat circular coil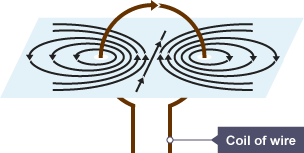 Solenoid
A solenoid is a long thin spiral of wire used to produce a magnetic field.