The diagram below shows the glider at rest on the air track. Complete the diagram to show the forces acting on the glider. Label the forces. One force arrow has been drawn for you. [3 marks]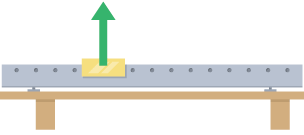 An Edexcel question courtesy of Pearson Education Ltd.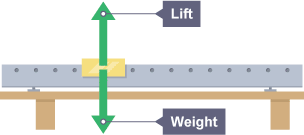 Make sure the arrows are the same length [1] and labelled correctly [2].