Calculate the area of the following isosceles triangle:
Answer
Area of triangle
We know that the base is
but we do not know the height.
We can find the height by splitting the isosceles triangle into two right-angled triangles and then applying Pythagoras' Theorem to one of them.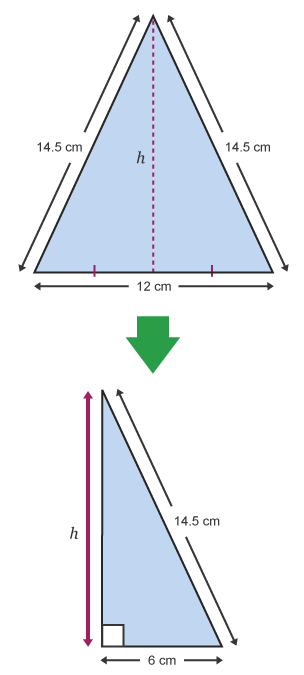 We now know the height of the triangle and can use this to go back and find the area of the isosceles triangle.
Area of triangle
Area of triangle
Area of triangle