Polymer molecules are very large compared with most other molecules, so the idea of a repeat unit is used when drawing a displayed formula. When drawing one, you need to:
change the double bond in the

monomer

to a single bond in the repeat unit

add a bond to each end of the repeat unit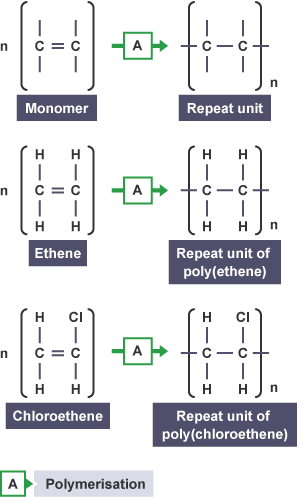 It can be tricky to draw the repeat unit of poly(propene). Propene is usually drawn like this:

It is easier to construct the repeat unit for poly(propene) if you redraw the monomer like this:

You can then see how to convert this into the repeat unit.