The Cheviot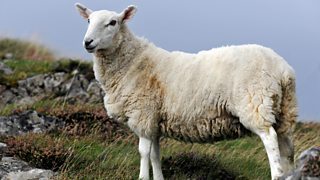 The play begins by examining the poverty and abuse endured by crofting communities in the Highlands in the late eighteenth and early nineteenth century, as people were forcibly removed from the land to make way for the expansion of large estates and profitable sheep-farming.
The greed of unscrupulous landowners, as well as the connivance of the Church, the Police, the Law and the Military in the process of land clearance, is held up for scrutiny. This section culminates in the courtroom trial of Patrick Sellar, a factor whose notoriously hard-line approach to evictions secured his place in history.
The strength of character of the Highlanders (the women in particular) is reflected in a number of true accounts outlining their resistance to the Clearances. The reality of the violence inflicted upon those who resisted is conveyed through impassive readings from source material.
A short section follows which outlines the efforts made by the ruling classes to employ the newly displaced Highlanders as a working and military force in British colonies abroad. This section also examines the role Highlanders played in driving Native Americans from their own land.
Back in the Highlands, some local people unite to take a stand against ill-treatment. The song "Battle of the Braes" tells how, on Skye, the local people of Braes and Glendale block the plans of Lord MacDonald to clear them from their land.