A student used the apparatus shown below to compare the energy needed to heat blocks of different materials.
Each block had the same mass.
Each block had holes for the thermometer and the immersion heater.
Each block had a starting temperature of 20°C.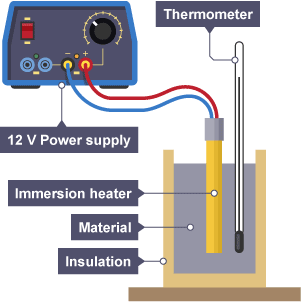 The student measured the time taken to increase the temperature of each material by 5°C.
State two variables the student controlled. [2 marks]