Tertiary and quaternary industry
The tertiary sector is also called the service sector and involves the selling of services and skills. They can also involve selling goods and products from primary and secondary industries. Examples of tertiary employment include the health service, transportation, education, entertainment, tourism, finance, sales and retail.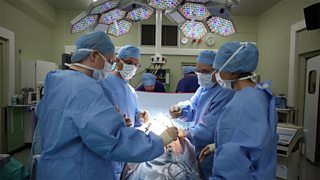 The biggest area of expansion in the tertiary sector in the UK has been in financial and business services. According to government statistics, 25 years ago one in ten people worked in this industry, now it is 1 in 5.
The quaternary sector consists of those industries providing information services, such as computing, ICT (information and communication technologies), consultancy (offering advice to businesses) and R&D (research, particularly in scientific fields).
The quaternary sector is sometimes included with the tertiary sector, as they are both service sectors. The tertiary and quaternary sectors make up the largest part of the UK economy, employing 76 per cent of the workforce.