As with many other developed countries the UK's population has gone through the demographic transition model.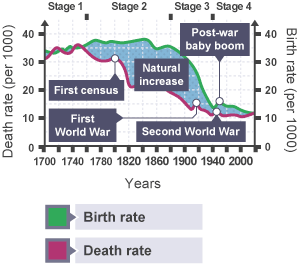 The UK's population rapidly rose between 1760 and 1880, as deaths rates fell due to better sanitation and food supplies, whilst birth rates remained high (Stage 1). There was then slower growth up to 1940, as death rates continued to drop due to medical advances but birth rates dropped rapidly due to the use of birth control and the industrialisation of the country (Stage 3). By 1940, the UK entered stage 4, the low fluctuating stage.
As a result, the UK has an ageing population.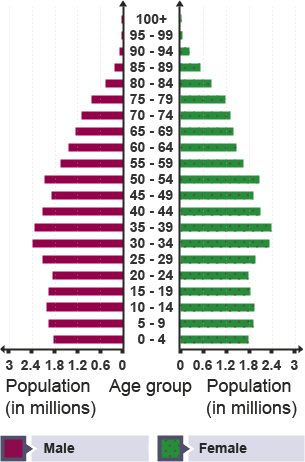 This population structure is caused by a declining birth rate as well as increasing life expectancy.