Devolved assemblies and parliaments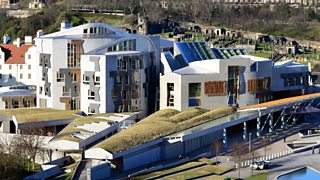 Aside from the parliament at Westminster, the UK also has a number of devolved assemblies and parliaments with a host of powers transferred from the UK parliament.
Scottish Parliament
The 1997 Scottish Devolution Referendum returned a yes vote for the re-establishment of a Scottish Parliament. When the new parliament convened in 1999, it the first in Scotland since the signing of the Act of Union in 1707.
National Assembly for Wales
As in Scotland, the Welsh Devolution Referendum in 1997 returned a vote for a Welsh assembly. A further referendum in 2011 voted for increased law-making powers to be transferred from the UK Parliament.
Northern Ireland Assembly
Northern Ireland has had a complicated history when it comes to running its own affairs. Home Rule came in 1921 before the parliament ended in 1972 during The Troubles. Over the years there were several failed attempts at restoring a devolved parliament before the 1998 Good Friday Agreement saw the creation of a new Northern Ireland Assembly.
London Assembly
Little-known outside of the city, the London Assembly is a body of 25 members elected by proportional representation to hold the London Mayor to account and scrutinise public policy and financial budgets in the capital.