All objects emit electromagnetic radiation. The intensity and wavelength of the emitted radiation vary with the temperature of the object.
The figure below shows this variation for a filament lamp at two different temperatures. The visible region of the electromagnetic spectrum is also shown: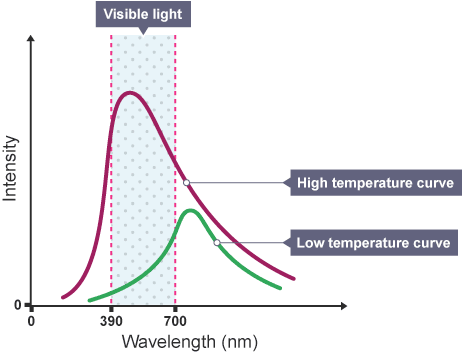 Describe how intensity of the emitted radiation changes with temperature. [3 marks]
An Edexcel question courtesy of Pearson Education Ltd.
As the temperature increases [1], the intensity increases at all wavelengths [1]. As the temperature increases, the maximum intensity occurs at a shorter wavelength [1].
Look carefully at the data given in the graph. Comment on the differences you see between the graphs at the different temperatures.