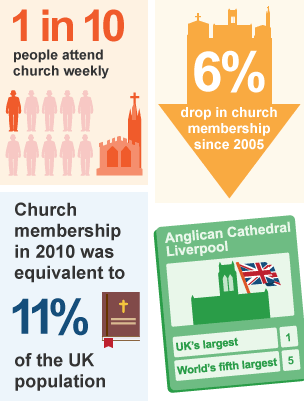 Worship is an essential part of a Christian's faith. Christians worship God to thank him for his love, ask for forgiveness for their sins and try to understand his 'will' for them.
Public worship with other Christians usually takes place in a church, chapel or cathedral. The word 'church' can mean different things:
'The' church

is the whole community of Christians, the people of God, also called the 'body of Christ'.

'A' church

is a building in which worship takes place.
Different Christian denominations worship in different ways:
Whatever style of worship is used, most Christians believe it is important to come together to share acts of devotion and honour to God.
Public worship helps Christians to achieve a deeper understanding of the Bible, the life of Jesus and Christian teachings. It also enables those who receive Holy Communion to welcome Jesus into their hearts.