A student finds the graph shown in the figure below for the stretching of a wire.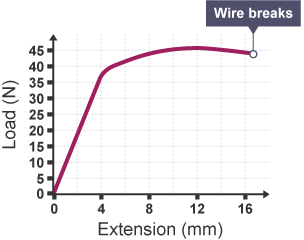 a) What is the maximum load which can be applied before the wire distorts plastically? [1 mark]
b) Describe what is meant by 'elastic distortion'. [2 marks]
a) 37.5 N. This is the point that the gradient is no longer constant [1].
b) The wire returns to its original shape [1] when the load is removed (the stretching isn't permanent) [1].