Political and trading relationships - imports and exports
India has successfully created relationships with other countries. India's imports and exports trebled between 2006 and 2012 and this has helped the country to become wealthier.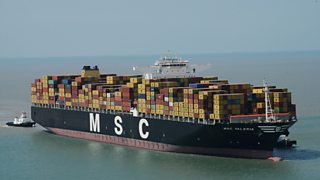 India's imports
India imports raw materials and products from many countries. The highest value imports come from China, the United Arab Emirates (UAE), Saudi Arabia and the United States of America (USA).
India's biggest imports are crude oil, gold, silver, electronic goods and machinery. Oil and machinery are used to run factories. Gold, silver and electronic goods are luxury items, which shows that the country is becoming wealthier.
India's exports
India exports products to lots of different countries. The highest value of exports go to the USA, UAE, Singapore and China. The UK is the eighth biggest importer of Indian products.
India's biggest exports are petroleum products, jewellery, pharmaceutical products, transport equipment and clothing. These are high value products. It is good for India to import cheaper raw materials and export more expensive finished products.