Detailed plot summary - Part 2
Sheila Birling and Eva Smith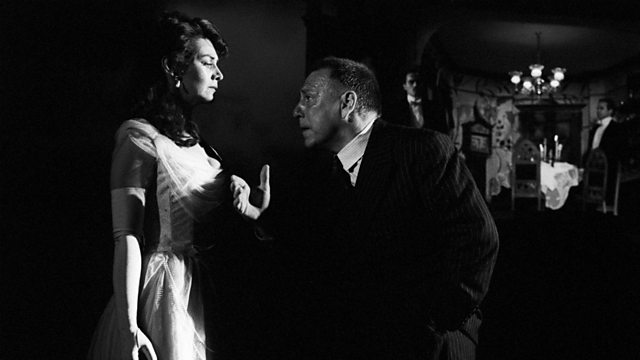 The Inspector explains that Eva Smith had no family to turn to and was out of work for two months after being sacked by Mr Birling. He then turns his attention to Sheila who has been deeply affected by the news of the girl's suicide. He asks if she remembers making a complaint about a worker at the department store, Milwards. She does and then he shows her the photograph to confirm the girl's identity. Sheila is horrified when she finds out that her complaint led to Eva being sacked for a second time. Sheila gives a full and honest account of what happened in the store, admitting that she thought Eva had smiled when she tried on a dress that didn't suit her. Sheila is very ashamed of her behaviour.
Gerald and Eva Smith
The Inspector says that after being sacked from Milwards, Eva Smith changed her name to Daisy Renton. On hearing this, Gerald is shaken and privately Sheila presses him for more information. He admits that he was having an affair with Daisy over the summer and that was why he didn't see Sheila. The first act ends.
Act II begins with Gerald and Sheila discussing the affair. Gerald is initially hesitant to come clean but eventually tells the truth. Although Sheila respects him for his honesty, she returns his engagement ring. Gerald had picked up Daisy in a bar and had looked after her, giving her money and accommodation. While Gerald was fond of Daisy, she had much stronger feelings for him and was devastated when Gerald ended the relationship.
Mrs Birling and her involvement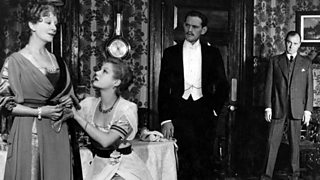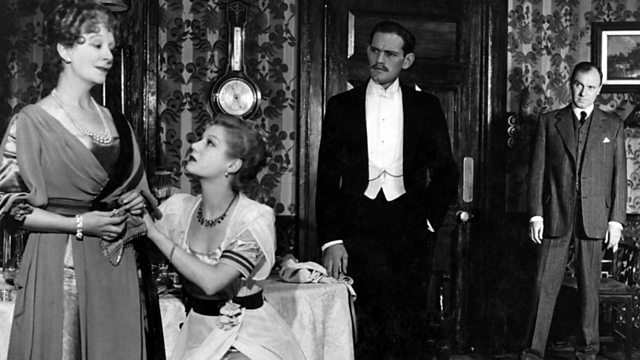 The Inspector tells us that after the affair with Gerald, Daisy went to live by the sea for two months - this was when she kept the diary he had found. Attention then turns to Mrs Birling who is revealed to be a prominent member of the Brumley Women's Charity Organisation. She has kept quiet about the fact that just two weeks earlier Daisy had approached the charity seeking help. Daisy had called herself Mrs Birling when she introduced herself to the charity, Mrs Birling did not like this and sent her away. The Inspector continues to question Mrs Birling and it turns out that Daisy was pregnant. Mrs Birling claims that the man who got her pregnant should be made an example of. Sheila knows what has happened by this point and begs her mother to stop talking, Eric enters the scene and Act II ends.