What is mise-en-scène?
Mise-en-scène is a French term meaning literally 'to place on stage'.

In film and TV the term is used to refer to everything you can see on screen when watching a film.
Props
Anything actors handle or use during a scene counts as a prop.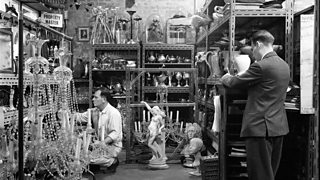 The colour, style and state of props can all add extra meaning to a scene.
A cowboy's handgun, an office worker's stapler, a small child's bicycle - any object we see in a scene is a prop.
Costumes
The clothes worn by the performers on screen fall into this category.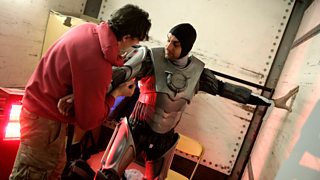 In a major film all the costumes may have been specifically designed for the production and tailor made for each actor.
Make-up
In most films the make-up will be effectively invisible and will be used to cover mild blemishes or compensate for the effects of bright studio lights.
In other cases make-up may be used to alter the appearance of characters.
These alterations may be subtle and may involve simple changes to skin tone.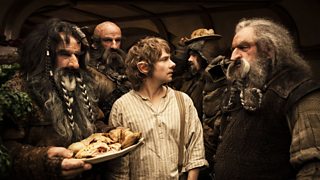 Characters playing elves in the fantasy film The Hobbit: An Unexpected Journey (2012) wore prosthetic ears.
In other cases the make-up may involve special effects appliances which change some aspect of a characters appearance.