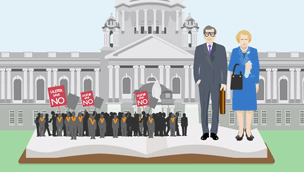 The hunger strikes and their aftermath changed the political situation in Northern Ireland massively.
The growth of Sinn Féin as a result of the adoption of the Armalite and Ballot Box Strategy was putting increasing pressure on the position of the SDLP as the main voice of nationalist voters.
It was against this backdrop that the London and Dublin governments decided to work more closely together.
The outcome was the Anglo-Irish Agreement.