Overview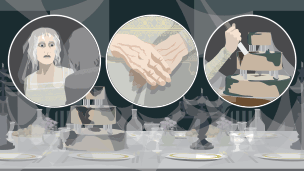 This poem comes from the collection Mean Time, published in 1993, it probably provided the inspiration for Duffy's first themed collection of poetry The World's Wife (1999), in which she considers the often neglected women behind some of the most iconic male figures from history, literature and legend.
The speaker of this dramatic monologue is the fictional Miss Havisham from Charles Dickens' Great Expectations.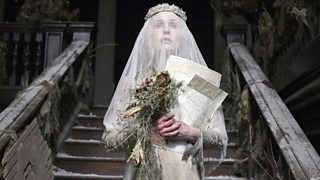 Jilted by her lover, Miss Havisham spends the rest of her life decaying in her wedding dress amid the remnants of her wedding breakfast, grooming her beautiful niece Estella to exact revenge on all men.
The title of the poem, her unmarried surname, reveals her self- loathing and bitterness at being denied the epithet of Mrs and being forced to live the remainder of her life as a spinster.