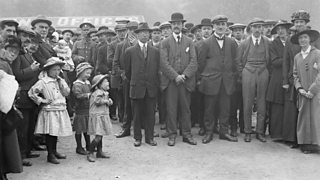 In 1914, Britain had the only army that was entirely made up of volunteers. Every other country used conscription to swell its army's size. In Britain, supporters of conscription believed that young men had a duty above all else to defend their country. Those against conscription argued that it had not been used in Britain before and meant another increase in the power of the state at the cost of individual liberty.
Introduction of conscription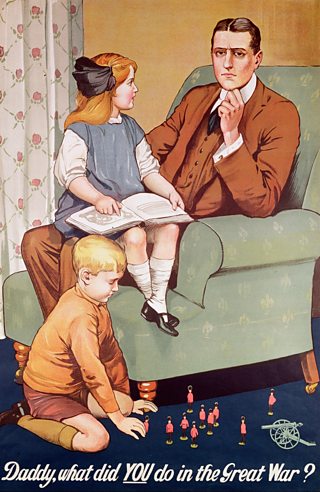 Faced with a long war with high casualties, the UK government passed the Military Service Act in January 1916. This introduced conscription of single men from 19 to 41 years old. In May 1916 conscription was extended to married men and by 1918, men up to the age of 50 were also being conscripted.
The Military Service Act allowed some men to be exempt from military service if they were weak or in ill health or were engaged in vital war work such as coal mining.
Conscientious objectors
The most controversial exemption from military service was refusal to fight on grounds of conscience. These 'conscientious objectors' claimed exemption on grounds of their pacifist, political or religious beliefs.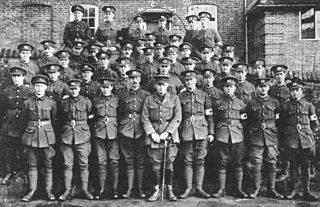 Conscientious objectors became the targets of abuse. They were made to feel guilty for not supporting their country. Propaganda attempted to make them feel ashamed while one of the most noted methods of abuse was to attach white feathers to their clothes:
Conscientious objectors were brought before a military tribunal. Their reasons for refusing to join up were listened to but usually rejected.
However there were exceptions. In one case, Elsie M. Cowie, a mother from Glasgow, who pleaded for her youngest son to serve at home. The reason was that four of her sons had already gone to war and three had been killed in 1915 - two in the army and one in the navy. The tribunal granted her son Frank Hamilton Cowie exemption on the grounds of hardship.
In 1916 approximately 14,000 conscientious objectors appeared before tribunals.

Around 7,000 conscientious objectors agreed to perform non-combat duties, often as stretcher-bearers in the front line.

More than 1,500 pacifists refused all military service. These 'absolutists' opposed undertaking any work whatsoever that helped Britain's war effort.

Across the UK almost 6,000 conscientious objectors were court martialled and sent to prison.

Conditions were harsh and at least 73 died because of the treatment they received.
When the war ended, many conscientious objectors returned to civilian life to find that they weren't welcomed by their families, and employers refused to offer them jobs.