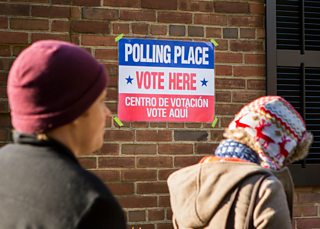 Citizens have a wide range of opportunities to put forward their views, including voting, standing as candidates, joining political parties and joining interest groups.
Voting
The US constitution guarantees the right to vote for elected officials in federal, state and local elections. Competing parties present candidates for all these positions, giving voters a free choice.
However, turnout in elections (especially at state and county levels) is often low. This may be because many people, especially ethnic minority groups, believe their views will not be represented
Interest groups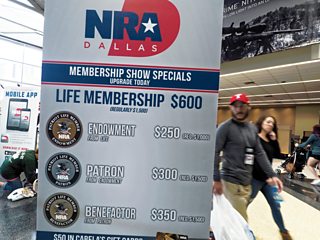 American citizens may choose to become involved in interest groups, which attempt to influence the government through lobbying, protests and/or demonstrations. Examples include the National Rifle Association and the American Medical Association.
Many billionaire businessmen have been accused of using their wealth to influence politics, for example the Koch brothers used their wealth to support their group 'Americans for Prosperity'